MLB.com Columnist
Jim Callis
Hoosiers backstop Schwarber turns heads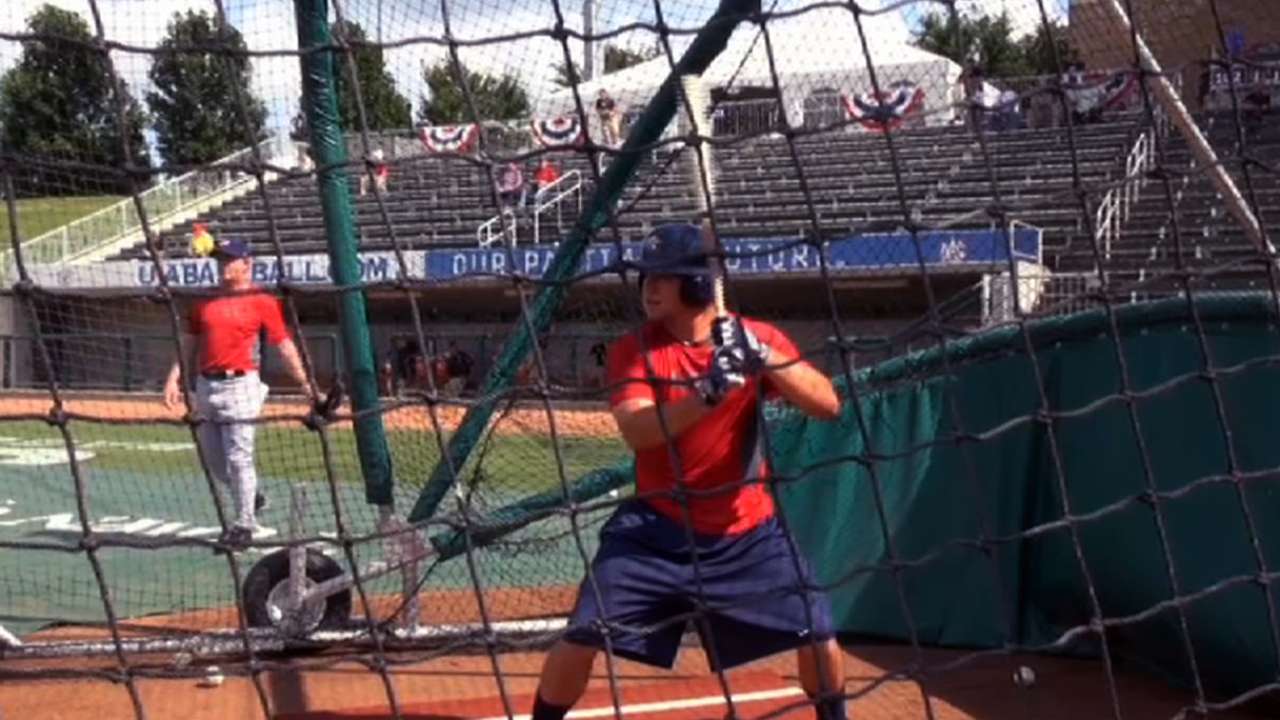 The inaugural Pac-12/Big Ten Challenge in Arizona was the college tournament destination of the weekend. Indiana and Oregon State were two of the six teams on stage at Surprise Stadium (the Spring Training home of the Rangers and Royals) and Goodyear Ballpark (the Cactus League base of the Indians and Reds), giving scouts a chance to see three of the better college hitters in this year's Draft in good weather.
Beavers outfielders Michael Conforto and Dylan Davis never really got untracked, combining to go 4-for-20, though Davis did homer against Michigan State. Neither made as strong an impression as Hoosiers catcher Kyle Schwarber, who could be the best all-around college bat available.
Schwarber opened the tournament by going 4-for-5 with a triple and a homer against Washington. Though he cooled off, going 1-for-7 in a 15-inning loss to Utah and 1-for-4 against Oregon State, he continued to barrel the ball from the left side of the plate.
"No question, he was definitely the best bat in the tournament," an area scout said. "He swung the bat well. I know he went 1-for-7, but he made hard contact all week, hit a monster home run and also hit a triple that kept going and going. Ten of us got him as an average runner down the line on one play, too."
There are no questions about Schwarber's bat, but many about his eventual defensive home. Though he has some arm strength and moves well for a 6-foot, 240-pound player, his throwing and receiving are very much works in progress. Schwarber caught all 24 innings in the first two games and erased two of four basestealers, then played left field on Sunday.
"He was a better catcher than I've ever seen him," the scout said. "He didn't box any balls, and nobody ran on him. I wouldn't say he looked great, but he looked really good. Will he stay there? I don't know."
Jim Callis is a reporter for MLB.com and writes a blog, Callis' Corner. Follow @jimcallisMLB on Twitter. This story was not subject to the approval of Major League Baseball or its clubs.