Johnson finding his comfort zone at third base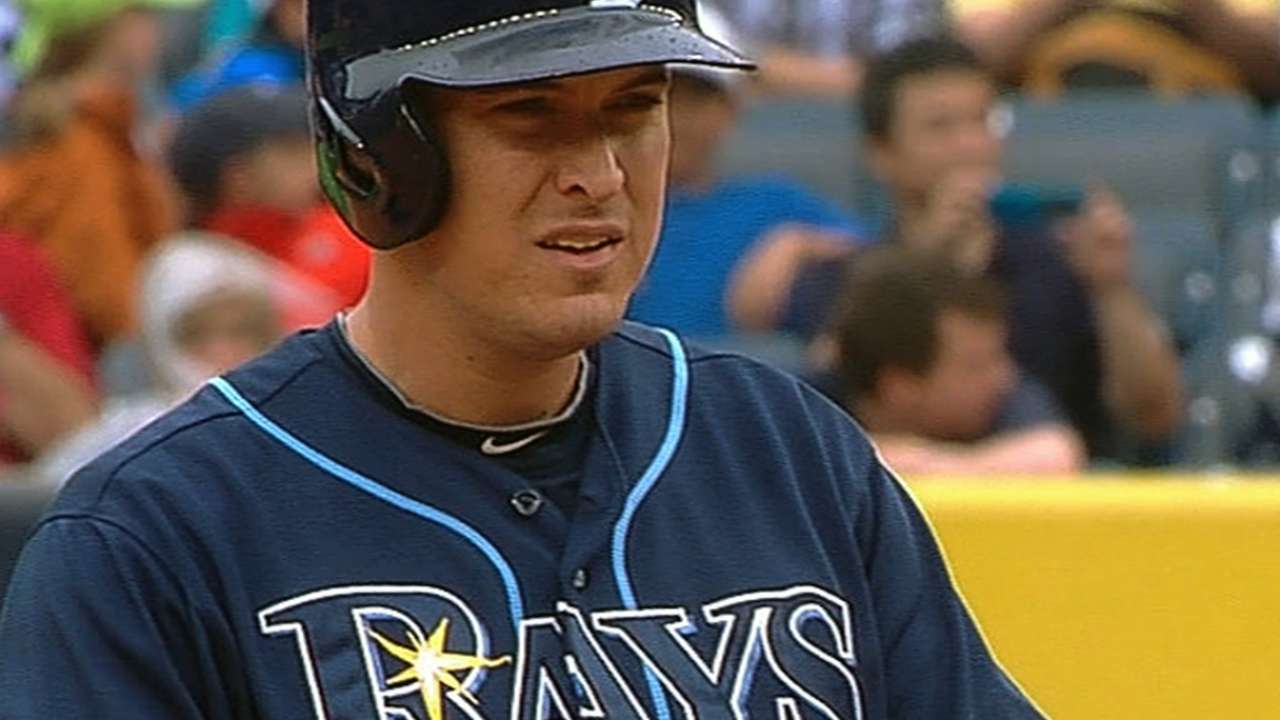 TAMPA, Fla. -- When Kelly Johnson was dropped into duty at third base with the Rays last season, he would silently wish for the first ball of each game to be hit his way, just to reduce his anxiety about the new position.
So naturally, with the Yankees watching him closely as a primary option to serve as the Opening Day third baseman, no balls were hit his way during Tuesday's 8-3 win over the Florida State Seminoles.
"It definitely kind of wakes you up, but it's a good thing," Johnson said. "Any time you're a little uncomfortable, you're paying attention to a lot of things, and you're probably more focused than you are at any time."
Johnson played 16 games at third base in 2013, pitching in while Evan Longoria battled an injury, and is much more comfortable there this spring. He has been working with infield coaches Mick Kelleher and Jody Reed, as well as guest instructor Willie Randolph.
"I think the one thing that's kind of stood out that I've had to concentrate on is catching the ball, and being in the best position to get the throw to first as strong and accurate as possible," he said.
Most of Johnson's big league experience has come at second base, though he has also seen time in left field and at first base. He tried to learn more about third base from Longoria when they were teammates.
"I was all in his ear constantly," he said. "There's not a lot that can play the position better than him, so there were certainly some things that I can remember him talking about. You take what you can from guys that have experience. All the coaches, they're coaching here for a reason."
Bryan Hoch is a reporter for MLB.com. Follow him on Twitter @bryanhoch and read his MLBlog, Bombers Beat. This story was not subject to the approval of Major League Baseball or its clubs.