Ziegler passes torch to Goldy as MLBPA rep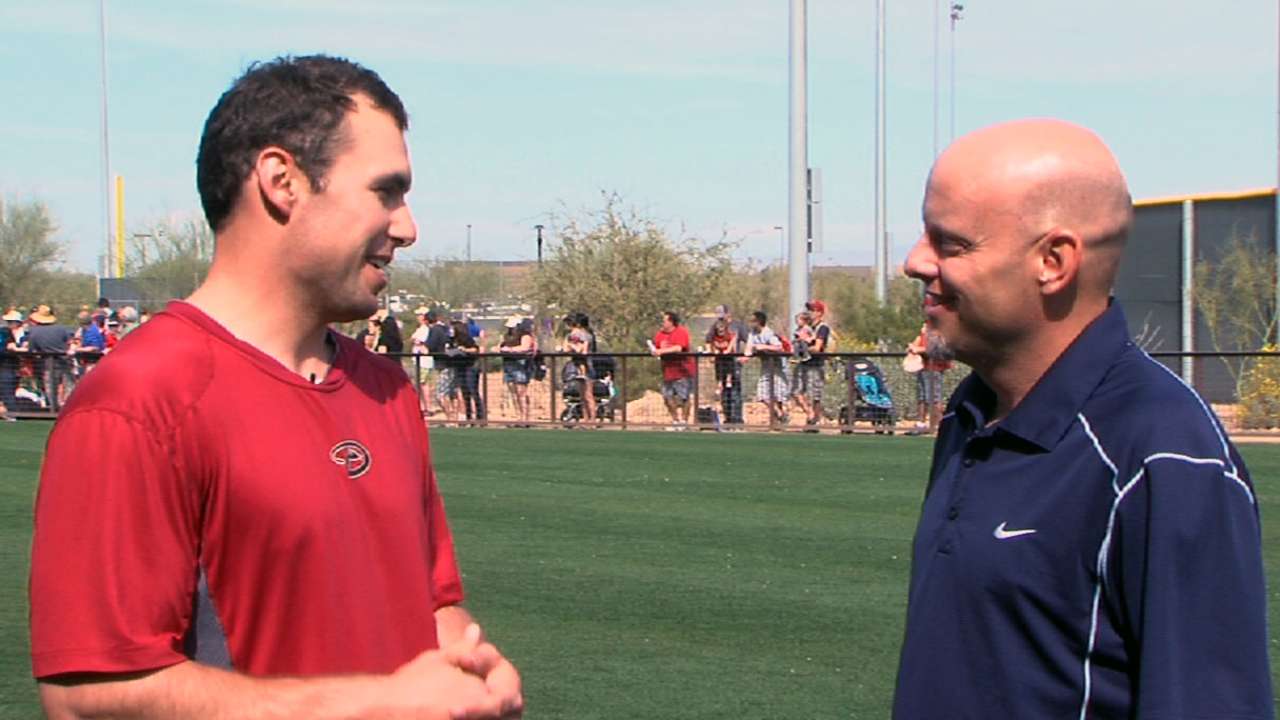 SCOTTSDALE, Ariz. -- There is a bit of a transition going on in the Arizona Diamondbacks clubhouse when it comes to their representative to the Players Association.
Reliever Brad Ziegler, who has been the team's union rep, is shifting into a larger role within the MLBPA. Ziegler is serving on the executive subcommittee, which means he'll be on conference calls dealing with the Collective Bargaining Agreement and the Joint Drug Prevention and Treatment Program.
First baseman Paul Goldschmidt is taking Ziegler's place as the D-backs' union rep.
"He's intelligent, he cares and he wants to know, and that's the kind of guy you need to represent the team because he's not afraid to go and ask guys, 'What are your thoughts on this?'" Ziegler said of Goldschmidt. "I've seen in the past where there are some reps that don't get the opinion of the team; they might ask a couple guys. Goldy knows the young guys well enough to where he's going to at least allow them to have input, but probably lean more toward what the veterans are saying because they've been around a little longer."
And getting a wide range of opinions is an important part of being a union rep.
"That's one big thing about this union, even if you've only got one day of [service] time, they want to make sure you have a voice," Ziegler said.
Steve Gilbert is a reporter for MLB.com. Read his blog, Inside the D-backs, and follow him on Twitter @SteveGilbertMLB. This story was not subject to the approval of Major League Baseball or its clubs.