Mariners taking it slow with Walker, Maurer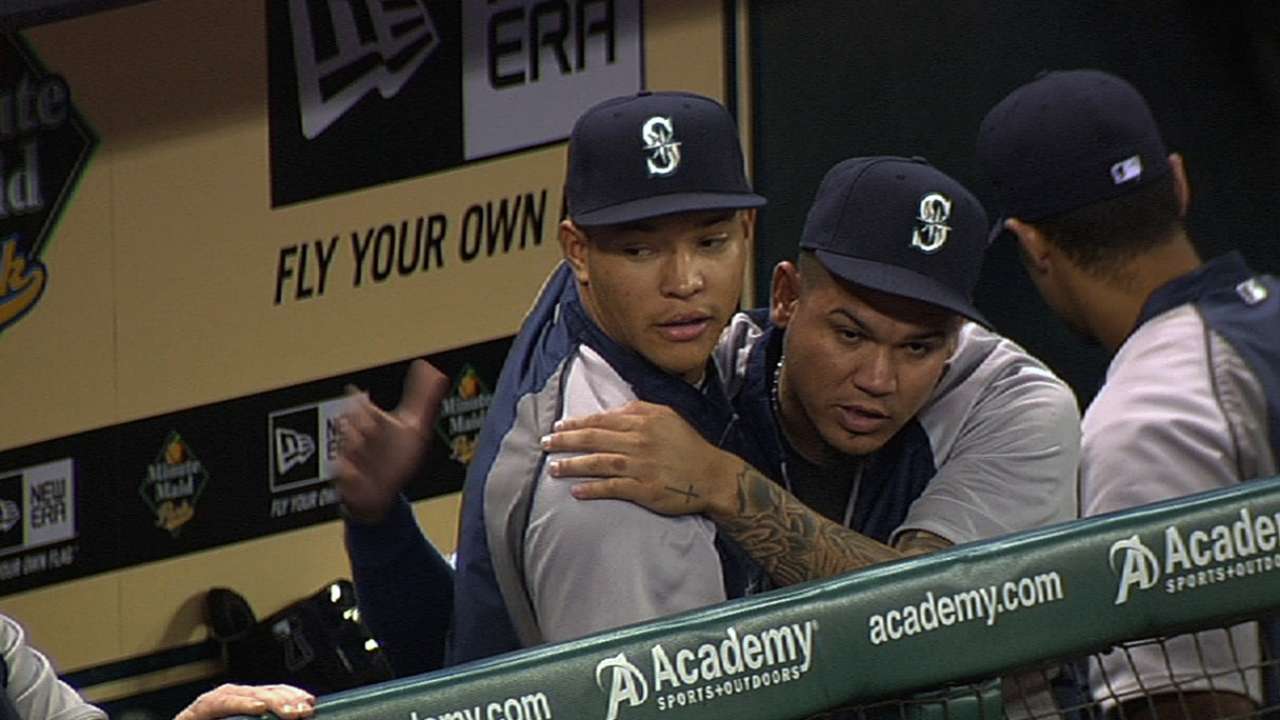 PEORIA, Ariz. -- Taijuan Walker's slow start to the spring continues to be just that.
Mariners manager Lloyd McClendon reiterated on Monday that the team will bring its top prospect along gradually, after Walker showed up to camp with a sore shoulder.
"That's the plan," McClendon said. "Keep moving forward. He has a couple scheduled days off, and then he'll get back out there."
The right-hander was held out of the first four days of camp because of the soreness -- the result of too much throwing during the offseason. Walker threw his first bullpen session, lasting 5 minutes and 25 pitches, a week ago, and he has not pitched off a mound since.
McClendon said Walker has not had any pain recurring in his throwing shoulder but understood the focus on his 21-year-old pitcher.
"I keep asking the same thing," McClendon said.
Right-hander Brandon Maurer also is on the mend, battling a back issue that caused him to miss his first live batting-practice session Friday. Both Maurer and McClendon said the tightness is not considered serious.
"It's not going to be too long. I should be able to pick it up after a break," said Maurer, though no date has been set for when he will throw again. "We're just taking it day by day. ... The best thing for it is rest; stay off of it until it's better."
Chris Gabel is a contributor to MLB.com. This story was not subject to the approval of Major League Baseball or its clubs.