Gibbons understands collision rule, foresees issues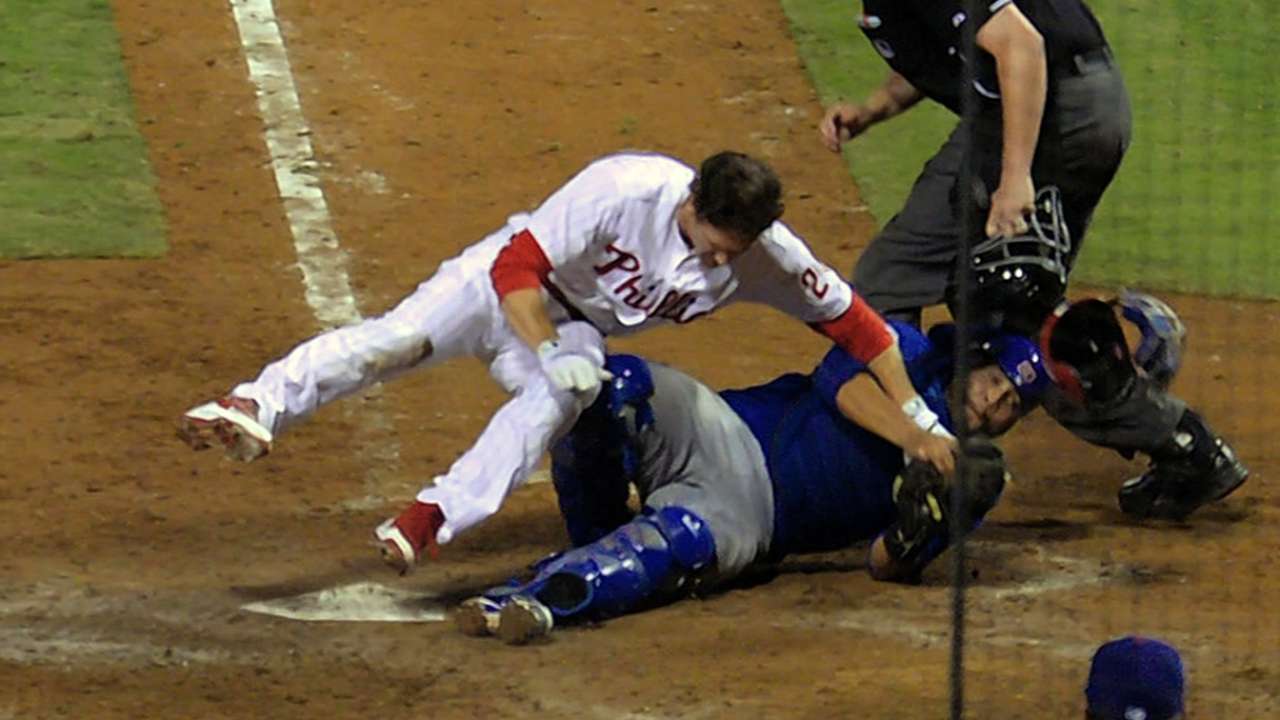 DUNEDIN, Fla. -- John Gibbons was a catcher during his playing career. He was once injured in a home-plate collision during Spring Training. And Gibbons generally supports the intent behind Major League Baseball's experimental new Rule 7.13, designed to increase player safety, which was announced Monday.
Still, the Blue Jays manager is somewhat ambivalent about the change.
"I think if you start trying to mess with the game too much, you're going to run into problems," Gibbons said. "It's a big part of the game. Game on the line, it's the winning run, guys are trying to stop that run. Instinct tells them to do one thing. But if that's the rules, we live with that. Nothing we can do about that.
"What they're trying to do is eliminate the cheap shots. I understand what they're trying to do. But sometimes things happen. You know the rule, but sometimes things happen. The game's on the line, the guy's trying to take away the run? I don't know. That's a big disagreement a lot of people have. It will be interesting. You look at the NFL and it's almost like you can't hit anybody anymore. There are so many concussions in every sport now. Head injuries. Everything's kind of going that way."
Gibbons said the new rule wouldn't have kept him from being injured.
"That was a throw from left field up the line," he said. "As a catcher, I was going up the line to catch it and I kind of drifted into the runner. Plays like that, from what I understand, if you're going after the ball and you have collisions, that's just part of it. Or if you're going to catch the ball and you happen to get into the line and there's a little collision there, there's nothing you can do about that."
Gibbons added that he noticed a difference in the definition of expanded replay when some Grapefruit League managers were briefed over the weekend.
"Originally when we talked at the Winter Meetings, you had one appeal through six innings, then from the seventh inning on, it was all in the umpire's hands and they could do whatever they wanted," he said. "Now they say if you don't use it though six innings, you can hold onto it until the end, no matter what. That's one change I noticed."
Paul Hagen is a reporter for MLB.com. This story was not subject to the approval of Major League Baseball or its clubs.