Jays GM defends club ownership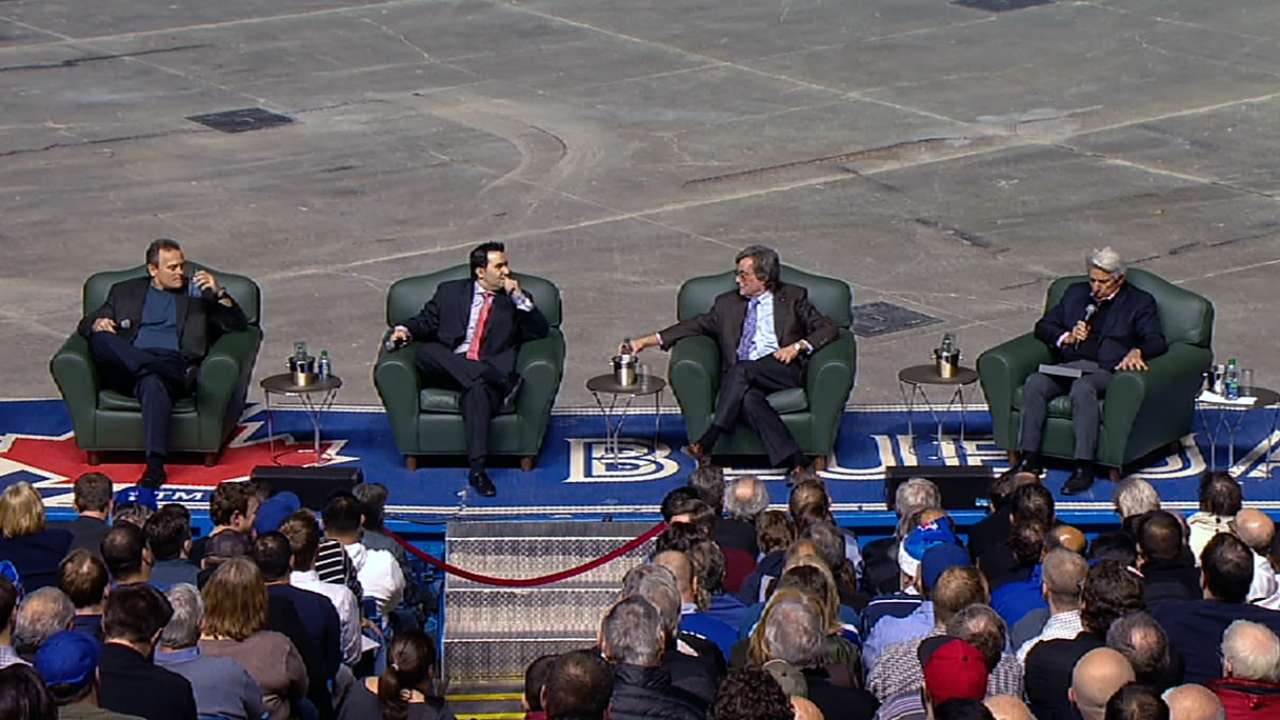 DUNEDIN, Fla. -- Blue Jays general manager Alex Anthopoulos declined further comment when asked to comment Monday on the assertion that upper management needs to increase the payroll in order for Toronto to be competitive in the American League East. Instead, he referred to the quote he gave to FOXSports.com, which originally reported the story.
"Our ownership has been outstanding and given us all the resources we need," Anthopoulos told the website.
Agent Scott Boras referred to the asset base of Rogers Communications, the parent company of the team and added: "It's a premium city. It's a premium owner with equity. And it's a very, very good team that with additional premium talent could become a contending team. They're a car with a huge engine that is impeded by a big corporate stop sign ... a successful and committed ownership that needs to give their baseball people financial flexibility."
Paul Hagen is a reporter for MLB.com. This story was not subject to the approval of Major League Baseball or its clubs.