KC's Hernandez in favor of home-plate rule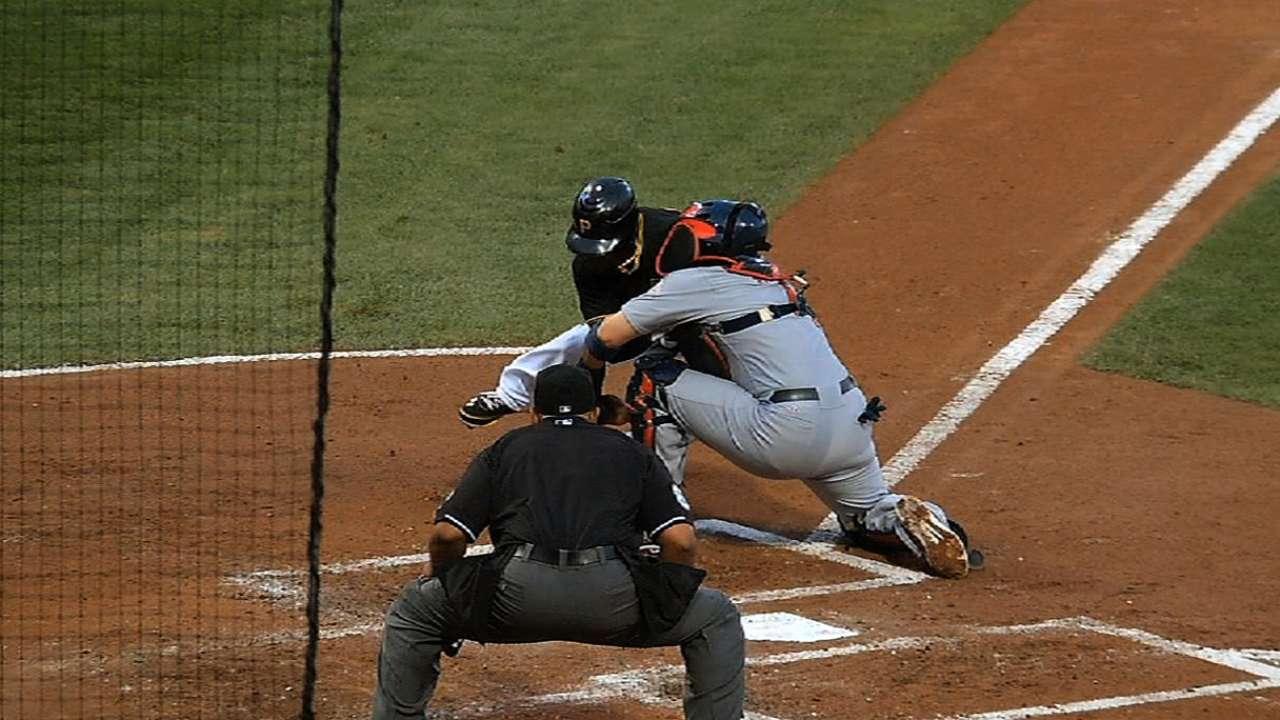 SURPRISE, Ariz. -- Ramon Hernandez has been a Major League catcher for 15 years, and home-plate collisions have cost him knee injuries, a bashed collarbone and countless black-and-blue marks.
So when the new rule designed to reduce mayhem at the plate was announced on Monday, he could only smile wistfully.
"I wish when I was coming up, this rule was coming in, because I'd have had fewer injuries," said Hernandez, bidding to become the Royals' backup catcher.
It'll certainly change certain aspects of the game, he conceded.
"For years, that's what people always loved to see -- the catcher getting run over," Hernandez said. "But I think, in a good way, it's going to save a lot of injuries, especially to catchers. You see a lot of guys in the past get their careers ruined by a collision, and they could never be the same after that. Even runners can run into the catcher and injure themselves."
The new rule, among other things, prohibits a runner going out of a direct line to ram into a catcher and prohibits a catcher from blocking the pathway of a runner before he has the ball.
"The first year, it's going to be tough for the guys to get used to, especially the guys that have been playing for a long time," Hernandez said.
"The game has always been aggressive at home plate. The fans see the catcher get run over, and they love that. They want to see if you're tough enough, if you get can up. They make a lot of stories out of that. But I think it'll be fine."
Dick Kaegel is a reporter for MLB.com. This story was not subject to the approval of Major League Baseball or its clubs.