Norris calls new collision rule 'fair to both sides'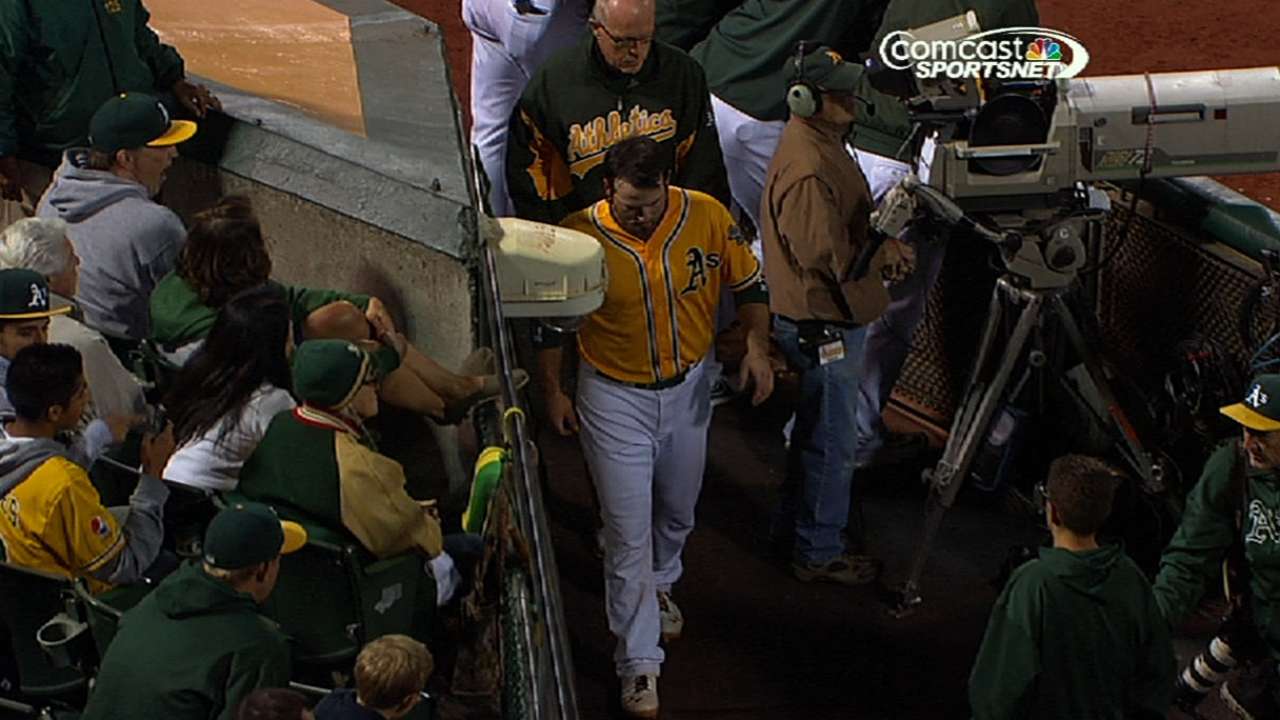 PHOENIX -- While the A's were spending their Monday afternoon working out, Major League Baseball announced the addition of Rule 7.13, which looks to prevent dangerous collisions at home plate.
"I think anytime you're looking out for someone's safety, you got to respect that," said A's catcher Derek Norris, who broke a toe last year during a play at the plate. "You can't sit there and give catchers free range over home plate and take away the whole thing. A guy can't do anything about that then. I think it plays fair to both sides, and I think that's the most important part."
A's skipper Bob Melvin, a former Major League catcher, wanted more time to dissect the change before giving his full opinion, but he did say that the rule, "doesn't seem like it's as severe as they were talking about early on."
The rule is designed to reduce the number of injuries that occur during collisions, which have garnered attention recently as head safety and concussion prevention have marched to the forefront of the sports world.
"I think, in all major sports, they're trying to clean it up slowly. They're trying to look after players, especially up top," Norris said. "It has caused quite a controversy in the NFL, and I think it raised a couple of red flags where people were saying we should take extra precautions to make sure it doesn't happen to us. It's tough to say whether one led to another, but in general, people are looking to go in a safer route in sports, and that's good."
Tyler Emerick is an associate reporter for MLB.com. This story was not subject to the approval of Major League Baseball or its clubs.