Castro supports new collision rule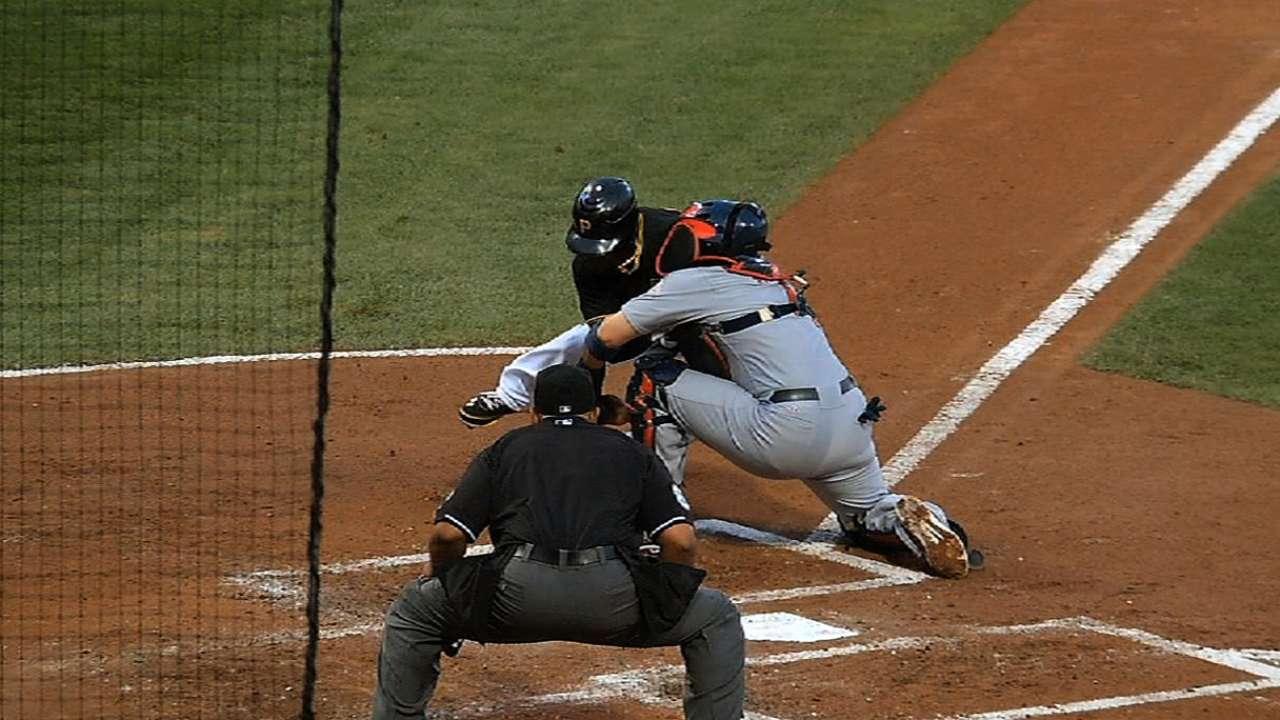 KISSIMMEE, Fla. -- Astros All-Star catcher Jason Castro said Monday he supported the new rule regarding home plate collisions that outlaws catchers from blocking the plate without the ball and runners going out of their way to initiate contact with catchers.
"It seems like the gist of it is outlawing the egregious contact, guys going out of their way to make contact with the catcher," Castro said. "Obviously, that's a good thing. I think those kinds of plays are definitely avoidable to keep guys playing on the field and keep guys healthy. In most cases, if guys typically have to go out of their way to make contact with the catcher, they probably would have been safe if they had they had just slid into home plate.
"Hopefully some of those things will come out of that and have a more safety aspect of it. From a catching standpoint, we have to make sure we're allowing the runner a lane to the plate if we're not in possession of the ball. But still, things like unavoidable contact or if the throw leads you into the runner, there's nothing you can do about that. It's pretty much straightforward -- no egregious contact and you can't block the plate without the ball.
"I think those are positive changes. I don't think they'll change the game, just some safety stuff that will keep guys on the field a lot longer."
In 2012, Castro missed a couple of games with a sore shoulder when Milwaukee's Mat Gamel leveled him at the plate, a collision that would likely be outlawed now.
"You definitely have to make sure you're allowing the runner a solid chance to score," Castro said. "It will be interesting to see how it plays out. We're going to have to talk about it as a catching group and sort of formulate a strategy. Not a whole lot is going to change, obviously.
"It's nice to know that if you're going to throw the ball, you don't have worry there will be a big hit coming. That's nice to have in the back of your mind. Otherwise, we're going to operate as normal and not a whole lot will change."
Brian McTaggart is a reporter for MLB.com and writes an MLBlog, Tag's Lines. Follow @brianmctaggart on Twitter. This story was not subject to the approval of Major League Baseball or its clubs.