Haren shares thoughts on Australia trip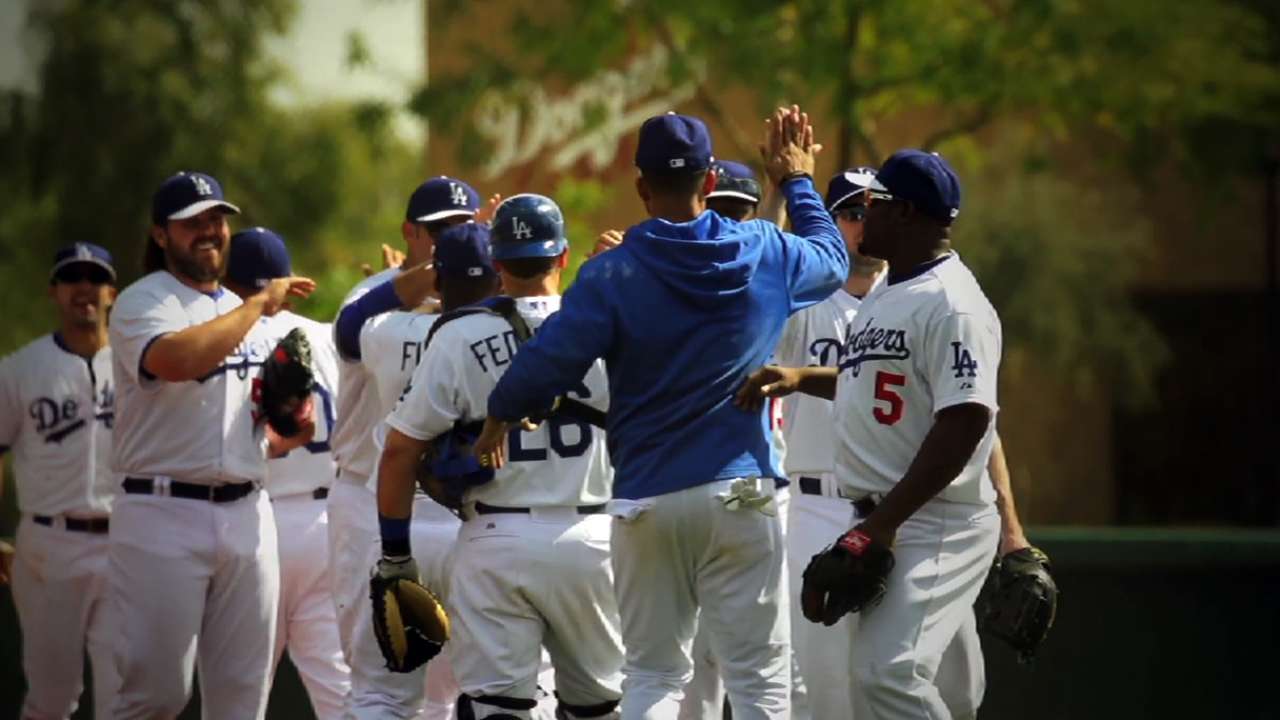 GLENDALE, Ariz. -- Dan Haren lockers next to Zack Greinke, so after throwing two innings in Monday's scoreless intrasquad game, the Dodgers' new No. 4 starter was ready when lobbed the question about the upcoming Australia trip.
Greinke started an international firestorm when he said there was "absolutely zero excitement" for the trip. Haren was more diplomatic.
"It's a long trip for us, but we have to think of the game," Haren said. "The actual trip will be a lot to handle, especially for the starting pitchers. It's a lot to ask of a player."
Haren said he would be happy with pitching in one of the two Australia games against Arizona, but said manager Don Mattingly hasn't told the pitchers who will pitch or make the trip.
"It would stink to fly 30 hours and not pitch," Haren said.
He added that one of Greinke's concerns is playing baseball in the Sydney Cricket Grounds with a short left-field fence.
Haren sounded more concerned with the food, saying he was a "picky eater." He winced when asked if he would try kangaroo meat and volunteered that he's "never had fish in my life," even having turned down money to try it.
Ken Gurnick is a reporter for MLB.com. This story was not subject to the approval of Major League Baseball or its clubs.