Girardi, an ex-catcher, applauds collision rule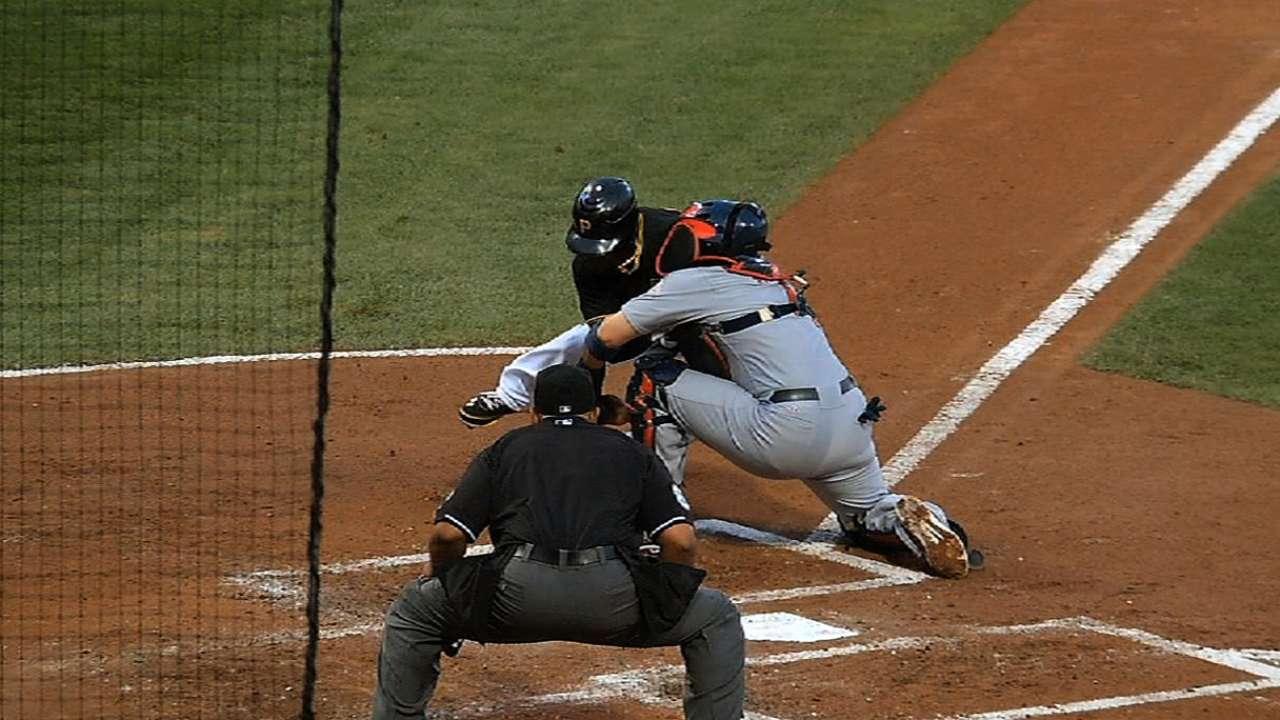 TAMPA, Fla. -- Yankees manager Joe Girardi is on board with the new rule regarding collisions at home plate.
Major League Baseball and the MLB Players Association announced on Monday the addition of Rule 7.13, covering home-plate collisions, on an experimental basis for the 2014 season. The rule will "prohibit the most egregious collisions at home plate," according to an MLB statement.
Keeping players healthy should be the priority, said Girardi, a former catcher.
"I think the way the rule was originally written, players weren't sure if they'd be able to adapt quick enough to it, so they made some tweaks to it. I think it's a pretty good rule. The biggest thing is, if you have a place to slide, you really need to slide," he said. "We don't want any of these unnecessary collisions because we want our players on the field, and we don't want the health issues to come back and haunt players 10, 20, 30 years from now. We just don't. Some of it's right away.
"I think it's a good rule, and I think it's a really good step in the right direction."
MLBPA executive director Tony Clark, who was in Tampa on Monday to meet with the players, said he's spent a lot of time at various camps discussing the new rule with catchers to get a sense of how they feel about it.
"It's in large part what has been part of the challenge, making sure that something can be put together that guys can appreciate, understand, interpret and apply while also taking into account and respecting the fact that the game, for a lot of these guys, has been played one way with one mindset and one focal point. That doesn't change overnight," Clark said. "A lot of that comes into play with the rule itself is perhaps looking to change some habits. That's going to take time. And if you try to incorporate all kinds of moving pieces into something that's going to take some time with respect to habits to change, you're going to put guys in harm's way.
"That's been our focus, getting input from all the guys who are willing to offer it, both young guys, old guys, starters, guys that may be starters on any one given day, but making sure that we understand exactly where the guys are coming from and then putting something together that makes sense. Again, should we need to, we can adjust going forward. Should we need to scrap, we can do so. Should we need to continue to build out, we can do that as well."
Adam Berry is a reporter for MLB.com. Follow him on Twitter at @adamdberry. This story was not subject to the approval of Major League Baseball or its clubs.