Schedule a consideration for Crew's rotation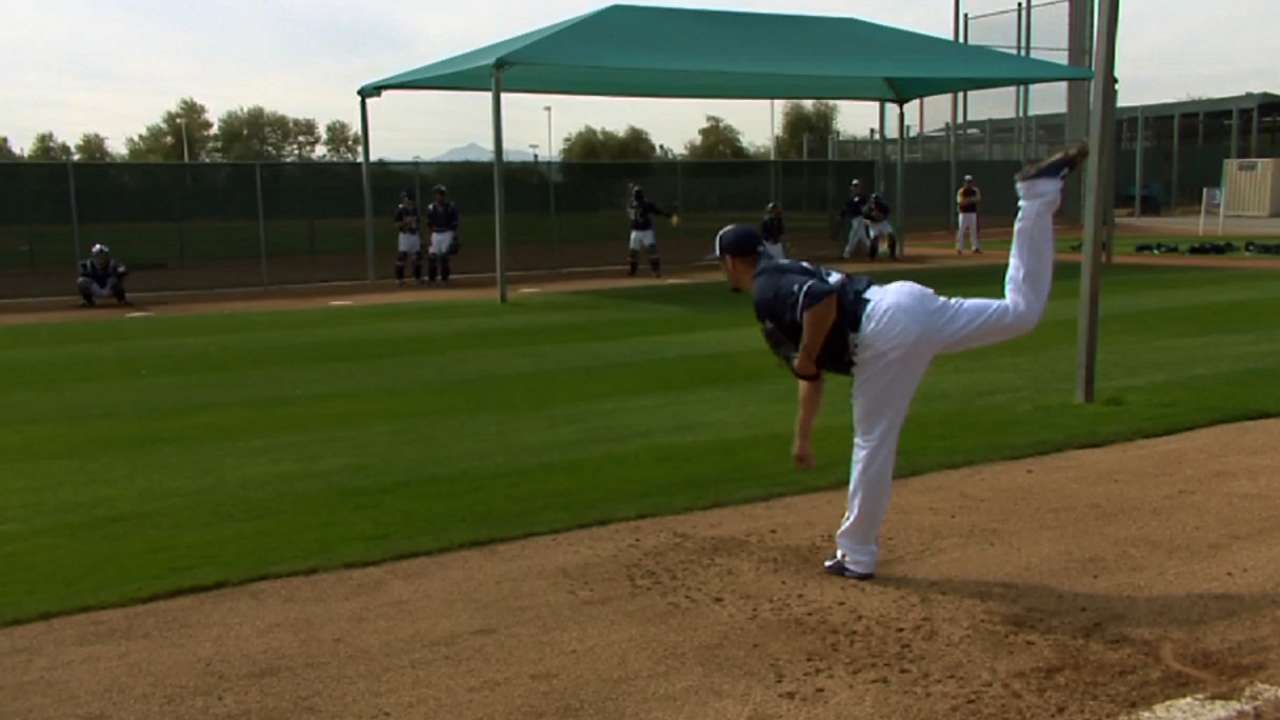 PHOENIX -- Brewers manager Ron Roenicke is reasonably sure of who will start on Opening Day, even if he is not ready to share the pick publicly. The rest of the pitching rotation remains under discussion.
This year more than others, the schedule dictates that the Brewers not simply line up their pitchers in order of ability. After a three-game, season-opening series against the Braves at Miller Park, the Brewers have a day off before traveling to Boston to help the World Series champion Red Sox open Fenway Park. Then it's on to Philadelphia for yet another opening series against the Phillies, with another day off in the mix.
"There's some matchups that we're worried about, not just the first three games [against the Braves], but the games against Boston there, and the games against Philly," Roenicke said. "So we've got a bunch of numbers on what happened, and they don't tell us a whole lot, unfortunately. So we'll try to see how camp goes, and at the end if we see something, we can switch. We pretty much know what we want to do [with] the first couple of guys."
Yovani Gallardo has started the Brewers' last four Opening Days, two shy of Ben Sheets' franchise record. But Kyle Lohse was the Brewers' best starter last season and is the most veteran of the team's projected starters, and Matt Garza was the big-money offseason addition.
Marco Estrada and Wily Peralta are the two other projected Brewers starting pitchers. Those two will "piggyback" in Thursday's Cactus League opener against the A's.
In recent seasons, the Brewers have typically kept their five starting pitchers in order, even when they encounter off-days on the schedule. That will probably be the case this season, Roenicke said, so the Brewers' "No. 4" starter to begin the year will actually get a prime assignment on the day the Red Sox get their World Series rings.
"That is a big game," Roenicke said. "Yeah, it is, and it's not one that we just don't think about or we say, 'Oh, we'll be OK.' You have to think about those things."
Adam McCalvy is a reporter for MLB.com. Read his blog, Brew Beat, and follow him on Twitter at @AdamMcCalvy. This story was not subject to the approval of Major League Baseball or its clubs.