Ausmus runs bases with speedy Davis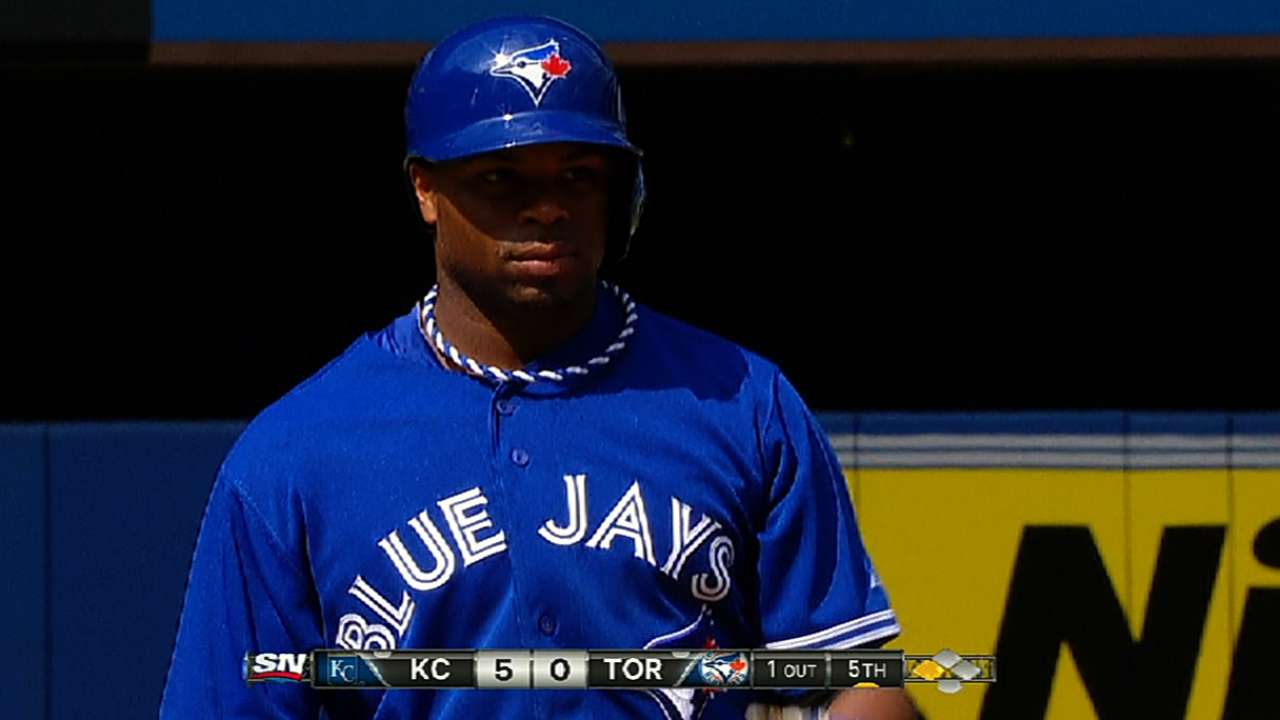 LAKELAND, Fla. -- The Tigers have spent the past couple of mornings working on baserunning drills, trying to instill an aggressive mentality in players and push them to look for that extra base. Manager Brad Ausmus was not expecting to be challenged himself, but he was, by in his new speedy outfielder, Rajai Davis.
"I ran with Rajai Davis for two sprints [Sunday]," Ausmus said, "and I realized ... You know, when [I] play 40-and-over basketball, I'm relatively fast. But playing against world-class baseball runners, I'm not that fast.
"I was walking by, and he said, 'Why don't you run with me?' So I ran the last two with him."
Ausmus, who retired in 2010, looks closer to his playing days than any Tigers manager in quite some time. And for a catcher, he could hold his own on the bases, having reached double digits in stolen bases five times in his career.
At age 44, though, he knows his limits. By contrast, Tigers players have raved that coach Omar Vizquel looks like he could still play, even at age 46.
Davis wasn't the only Tiger to bait Ausmus. Miguel Cabrera asked Monday if Ausmus wanted to go hit in the cage with him.
"I told him no, I've got to talk to the media," Ausmus said.
Jason Beck is a reporter for MLB.com. Read Beck's Blog and follow him on Twitter @beckjason. This story was not subject to the approval of Major League Baseball or its clubs.