Ausmus, Martin prepare for extended instant replay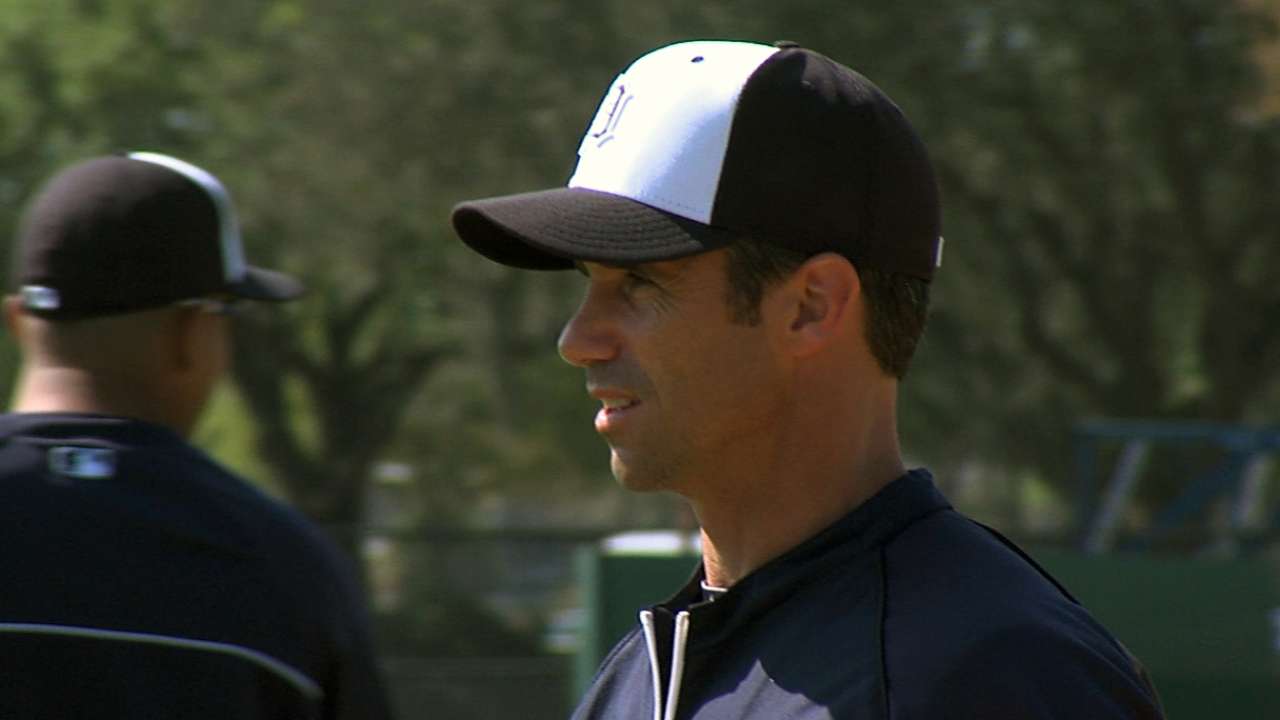 LAKELAND, Fla. -- The Tigers will have eight games this spring to get acquainted with the new instant replay and challenge system, giving manager Brad Ausmus and defensive coordinator Matt Martin a chance to work on their communication.
The first game with the new system is the March 12 meeting with the Yankees at George Steinbrenner Field. Martin will receive training that day with the hardware system they'll be using for video review.
"It's a trial run, so to speak," Ausmus said. "Now, it won't be as extensive. We won't have the entire setup here for training. We will have some camera angles, not as many. We'll be able to at least run the communication process and challenge some."
When Major League Baseball experimented with a replay system in the Arizona Fall League this past season, they encouraged managers to challenge plays and give umpires a chance to run through the system. Ausmus said they're also being encouraged to at least run through it a few times to get an understanding of the process.
"I'm going to challenge everything, just to try it out," Ausmus joked.
Jason Beck is a reporter for MLB.com. Read Beck's Blog and follow him on Twitter @beckjason. This story was not subject to the approval of Major League Baseball or its clubs.