Stubbs embraces competition in center field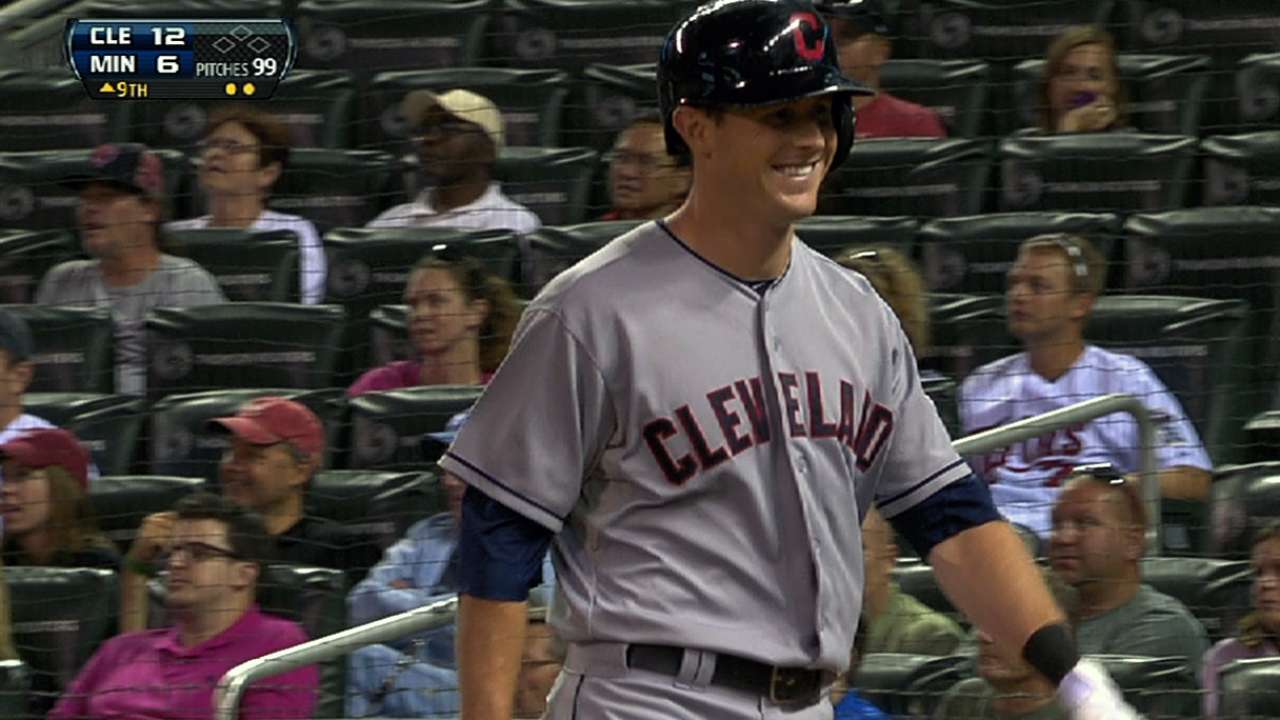 SCOTTSDALE, Ariz. -- The Rockies have the potential to make center field a two-man job, but right-handed-hitting Drew Stubbs wants to prove he can handle as much of it as possible.
Stubbs, 29, is in the Rockies' plans for ample playing time after the team traded for him and avoided arbitration with a $4.1 million contract. However, the preponderance of his stats with the Reds (2009-12) and Indians (2014) -- a .226 batting average against righties, as opposed to .274 against lefties -- points toward a platoon opportunity for the Rockies, who have younger lefty hitters Charlie Blackmon and Corey Dickerson also pushing for at-bats.
But Stubbs has worked on a swing that would serve him well from either side, and his history shows a glimmer that he can succeed. He hit .262 against righties in 2010, his first full season.
"I've struggled offensively the past couple years, but it's something I've done before. I'm going to get back to basics and get back to where I was when I first came into the league," Stubbs said. "I know I'm capable of hitting right-handed pitching, whoever they may throw out there. I'm really excited to get out there and show everybody what I'm capable of."
The decision to put Stubbs in center increased his comfort level.
The Rockies toyed with moving Carlos Gonzalez to center from left, which would have left a big group of outfielders -- right-handed-hitting Brandon Barnes, in addition to Stubbs, Blackmon and Dickerson -- to compete for left field. That might not have been best for Stubbs, who played right for the Indians last season and admitted the adjustment was difficult. Stubbs has never played left in the Majors.
"I hoped for that," Stubbs said about the opportunity in center. "That's the position where I'm most comfortable. Up until last year, I'd played it my whole career. From a defensive standpoint, that's where I bring the most value to the team. Now that I'm going to get the opportunity to try to win that job.
"Competition is great. It's healthy. It brings the best out of everybody as long as everyone understands the framework of it. I've gotten to know these guys that are call competing for similar spots. There's no ill will or anything. Just enjoy the competition."
Thomas Harding is a reporter for MLB.com. Follow him on Twitter @harding_at_mlb. This story was not subject to the approval of Major League Baseball or its clubs.