Gilmartin adjusting well after arriving in Doumit deal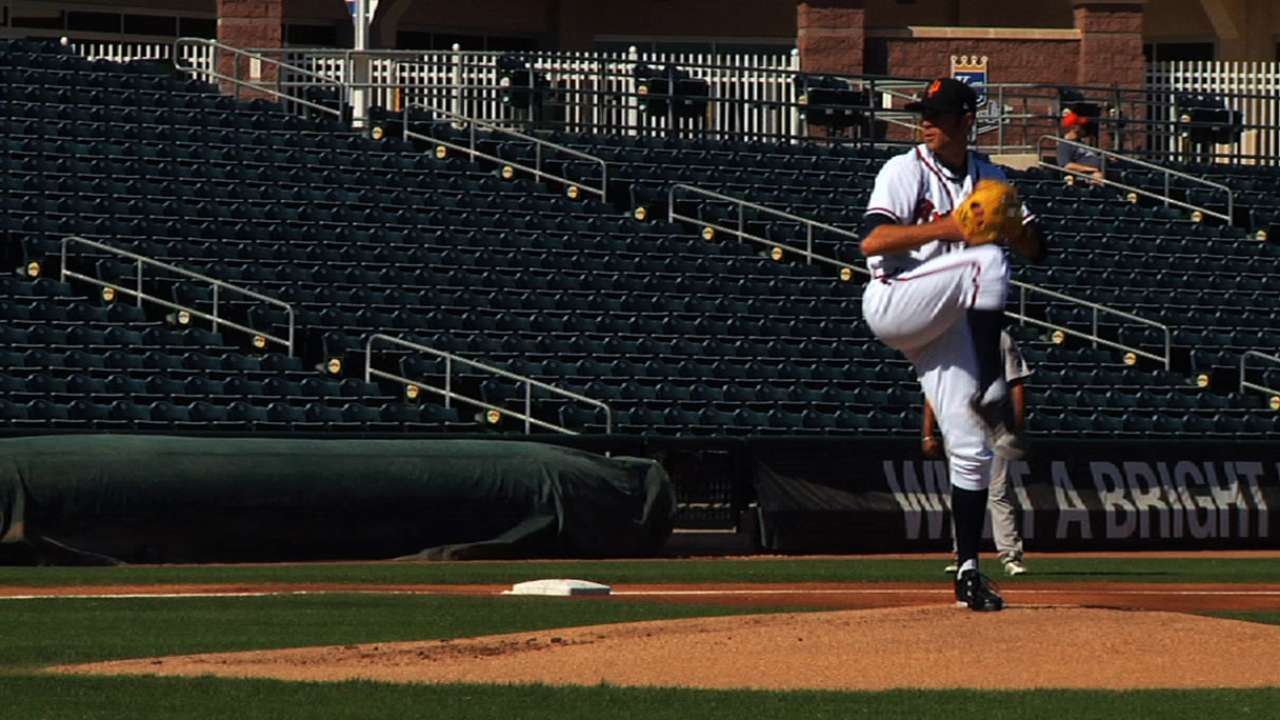 FORT MYERS, Fla. -- It was just like any other flight for Sean Gilmartin, who was flying home for Christmas on Dec. 18.
But when he landed, he checked his phone, saw an unusual number of messages and knew something was up. Sure enough, it was then that Gilmartin found out that he had been traded from the Braves to the Twins for Ryan Doumit.
"I was pretty much the last person to know about it," Gilmartin said. "As soon as I landed, I turned my phone back on and figured it out from there. So I was the last one to know, which was kind of weird. But it was good."
Gilmartin, 23, was a first-round Draft pick in 2011 out of Florida State who had early success in the Minors, but struggled last year, posting a 5.74 ERA with 65 strikeouts and 33 walks in 91 innings at Triple-A Gwinnett.
The left-hander has a career 4.23 ERA with 223 strikeouts and 74 walks in 285 1/3 innings and is expected to open the season at Triple-A Rochester.
Gilmartin, who threw his first live bullpen session on Sunday, said he's adjusted well to Twins camp. He also said it added confidence knowing that the Twins acquired him for an established veteran such as Doumit.
"I think any time a team trades for you straight up like that, it gives you a good indication what they're thinking of you as a young player," Gilmartin said.
Rhett Bollinger is a reporter for MLB.com. Read his blog, Bollinger Beat, and follow him on Twitter @RhettBollinger. This story was not subject to the approval of Major League Baseball or its clubs.