Granderson to play early, often this spring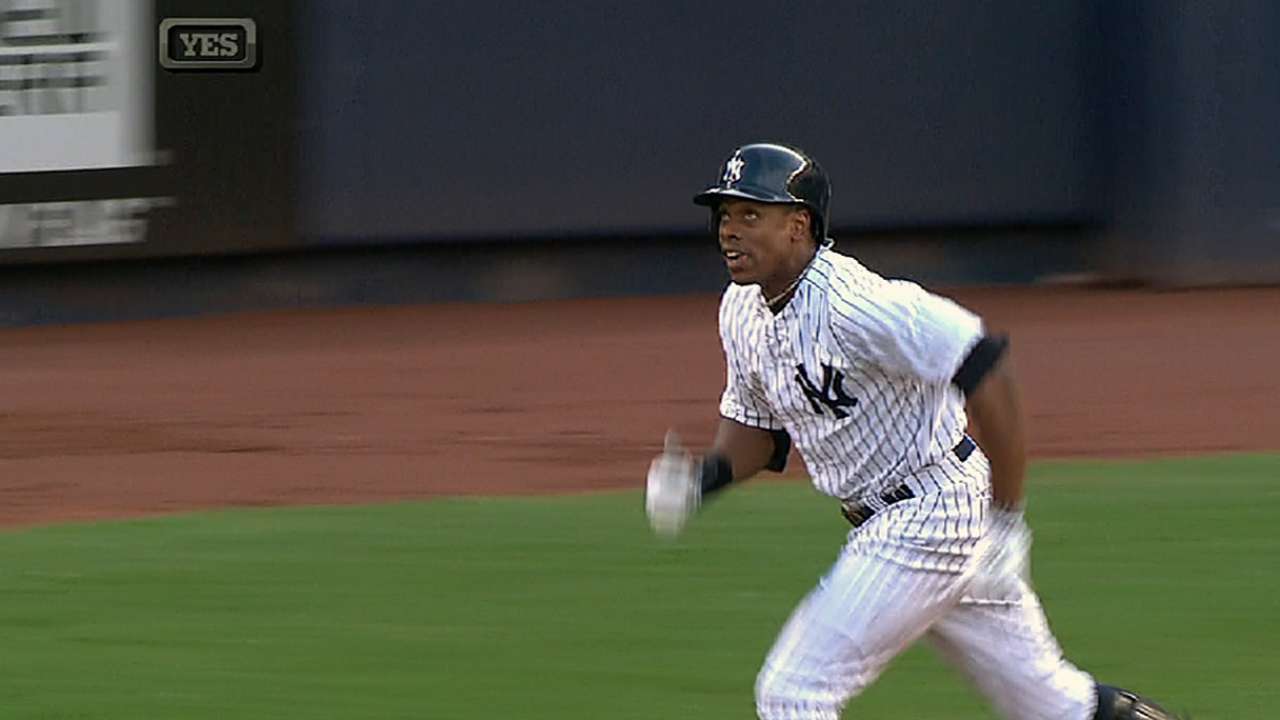 PORT ST. LUCIE, Fla. -- Though Mets veterans David Wright and Daniel Murphy will not see much early spring playing time due to the team's desire to keep them healthy, Curtis Granderson does not fall into the same category.
Unlike Wright and Murphy, who each played extensively during the 2013 regular season, Granderson missed the majority of the campaign with two major injuries. He specifically requested to receive a large number of Grapefruit League at-bats to make up for that.
As a result, Granderson will play often at the beginning of the spring slate, which opens Friday afternoon against the Nationals. But it may be midway through March before Wright and Murphy join him in the lineup on a regular basis, due to the team's desire to prevent the nagging injuries that consumed both players last spring.
Wright nearly missed Opening Day after suffering an intercostal strain, and Murphy endured a similar injury earlier in camp.
"They were both on board completely with it," manager Terry Collins said of Wright and Murphy. "They're such tremendous workers that both of them said the one thing they want to do is come out healthy. So we said we're going to take a little bit out of their hands, because if we leave it to them they're going to max out effort.
"We've got to get them ready for April, and we think that we certainly can do that in the last two weeks of Spring Training, as opposed to the entire month. So we're going to back them down a little bit early, and then gradually get them involved and get them more playing time."
Anthony DiComo is a reporter for MLB.com. Follow him on Twitter @AnthonyDicomo. This story was not subject to the approval of Major League Baseball or its clubs.