'Two Minutes with ...' focuses on Gonzalez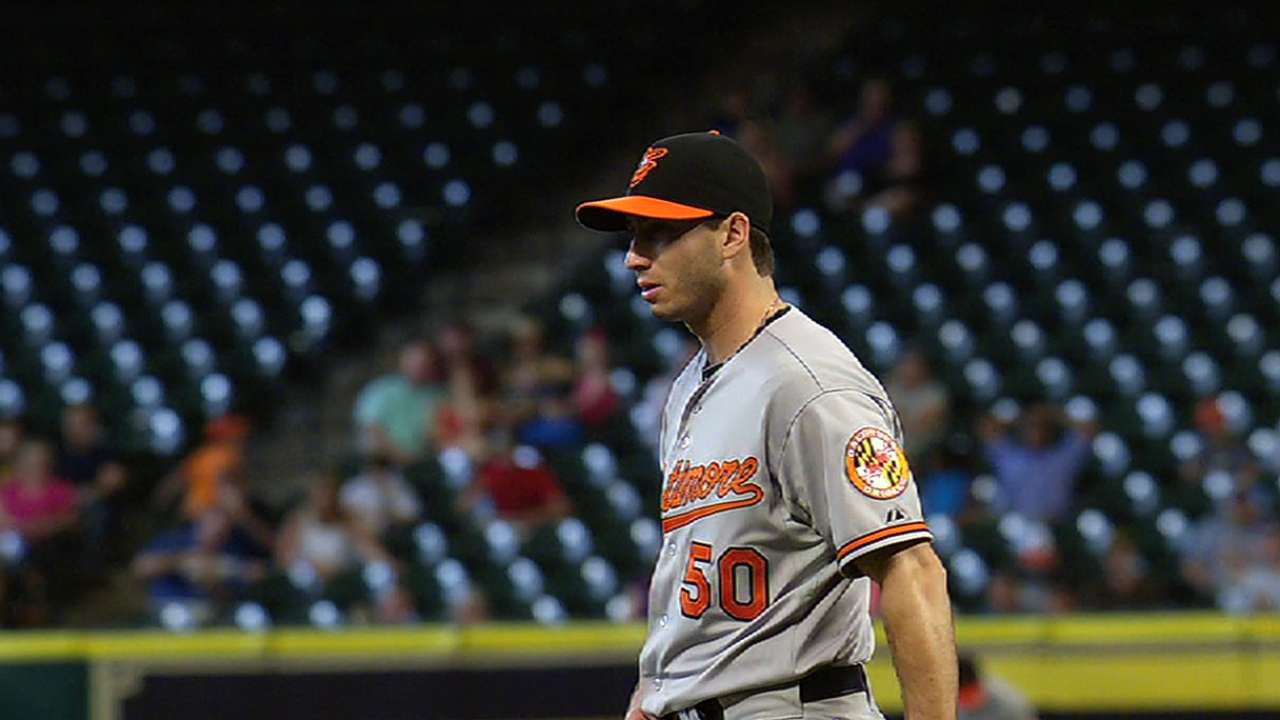 SARASOTA, Fla. -- Up next in the daily "Two Minutes with…" series is Orioles starter Miguel Gonzalez. Gonzalez, signed out of the Mexican Winter League in the spring of 2012, is one of the O's biggest success stories on the international front under executive vice president of baseball operations Dan Duquette.
Gonzalez went 11-8 with a 3.78 ERA in 30 games (28 starts) for Baltimore last season and is expected to be part of the team's rotation in 2014.
Favorite food: Mexican. Chilaquiles. It's a breakfast thing. We fry the tortilla and put a red sauce on top and cheese, a little bit of onions and that's what you eat with Frijoles, which are beans in Spanish. I love that plate. It's really good. We make it at home, it's real simple.
Favorite movie: Dumb and Dumber.
Hidden talent: Mariachi singing. Ever since I was two or three, I would listen to my dad sing. I think I got it from him. It's fun signing. It relaxes me and takes me to another level.
[Gonzalez sang last year at the team talent show in Spring Training and teammates and reporters have been prodding him about singing before a game.]
It could happen. I'm actually looking forward to that. It's a probability.
If I wasn't a baseball player, I'd be: A cowboy. No, let's take that back. [Laughs.]. I like horseback riding, that's my thing. Like, rodeo. I would probably be doing that.
Favorite offseason place: I like Vegas. There's a lot to do, for kids, older people, and I just like to go out there and have fun. I also really like going to Mexico, because I have family down there and I love to be in the ranch and the farms and stuff. That's my kind of stuff, too.
Prized possession: My jewelry would be the first thing I would grab [in a fire]. There's a necklace that's really important and touching to me, my grandma gave it to me. It's good memories.
Brittany Ghiroli is a reporter for MLB.com. Read her blog, Britt's Bird Watch, and follow her on Twitter @britt_ghiroli. This story was not subject to the approval of Major League Baseball or its clubs.