Royals assign pitchers to first five spring games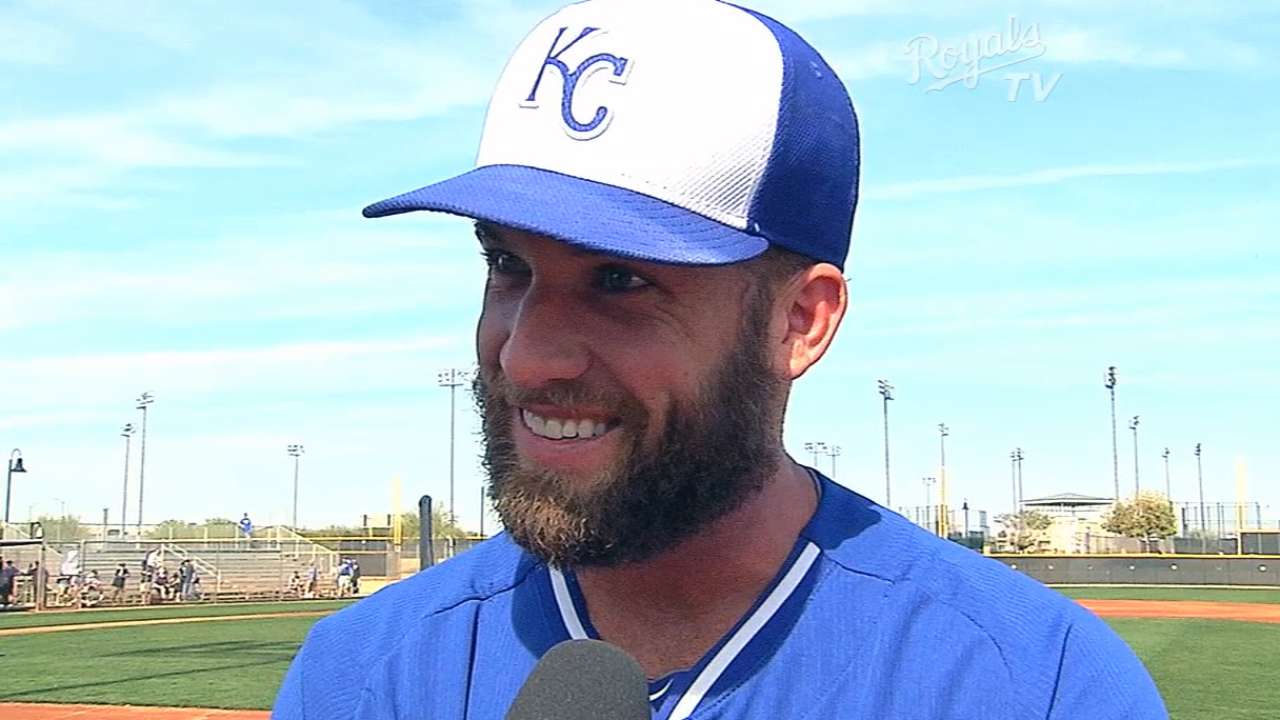 SURPRISE, Ariz. -- Pitching coach Dave Eiland expanded the assignments for the Royals' first five Cactus League games, posting a lengthy list of names on the clubhouse bulletin board on Sunday.
"That's everybody," he said.
Well, almost. Eiland listed 29 of the 30 pitchers on the camp roster. Excluded was Kyle Zimmer, the team's top-rated prospect, who is being brought along slowly because of arm issues late last season and over the winter.
The complete pitching assignments:
Thursday vs. Rangers -- Bruce Chen, Danny Duffy, Donnie Joseph, Cory Wade, Guillermo Mota, Scott Alexander, Kelvin Herrera.
Friday at Rangers - James Shields, Chris Dwyer, Jason Adam, Sugar Ray Marimon, Everett Teaford, Michael Mariot, Tim Collins.
Saturday vs. Padres -- Jason Vargas, Brad Penny, Aaron Brooks, Aaron Crow, Greg Holland, Jon Rauch.
Sunday at Cubs -- Wade Davis, Yordano Ventura, John Lamb, Francisley Bueno, P.J. Walters.
Monday, March 3, at White Sox -- Jeremy Guthrie, Luke Hochevar, Justin Marks, Louis Coleman.
Dick Kaegel is a reporter for MLB.com. This story was not subject to the approval of Major League Baseball or its clubs.