Skaggs feeling good after throwing live BP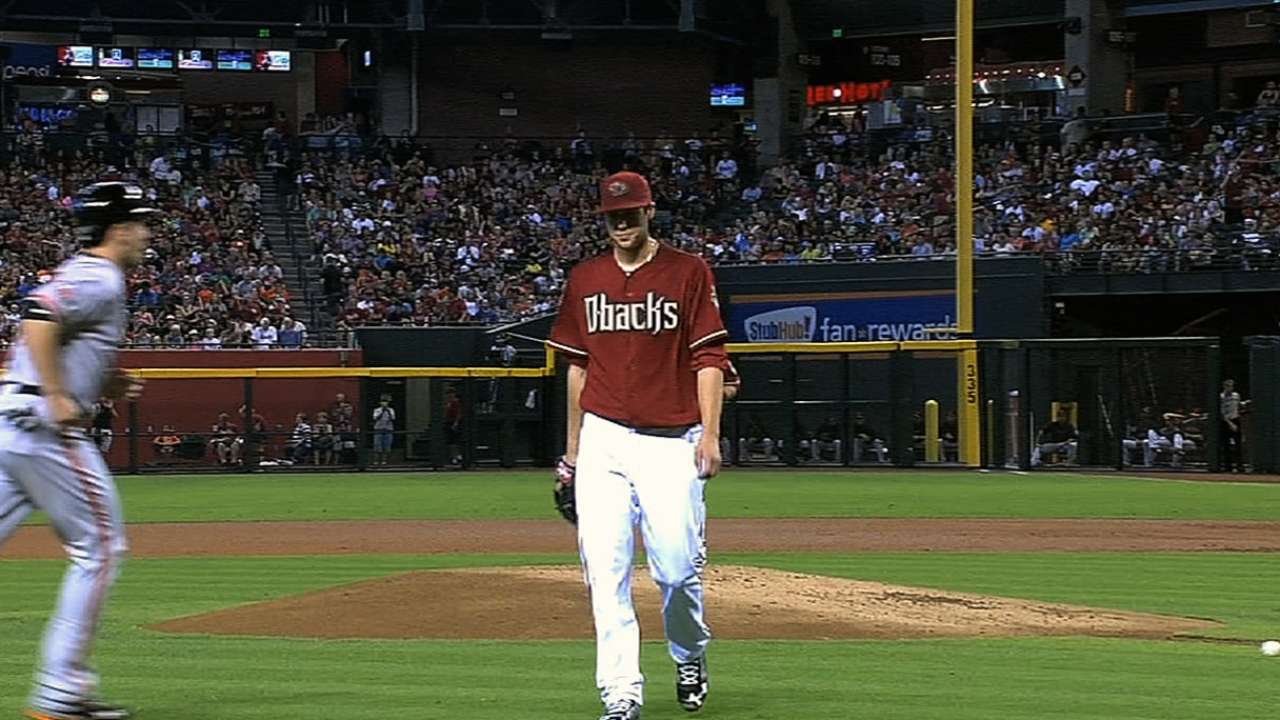 "I kind of went back to my old mechanics and everything felt really good," Skaggs said. "The curveball was there and the fastball was really jumping out of my hand today."
Skaggs, who was acquired from the D-backs as part of three-team deal that also brought in Hector Santiago from the White Sox , said he altered his pitching mechanics last year while with Arizona. He's gone back to slowing down the tempo during his windup and lengthening his stride in his delivery.
"It's also a little less herky-jerky," Skaggs said. "And the longer stride allows me to get a little bit more velocity and that helps everything else out. I'm a lot more comfortable."
Albert Pujols, Howie Kendrick, and David Freese faced Skaggs during the live batting practice session. All three offered the young pitcher encouraging words after he walked off the mound.
"It was kind of surreal because you grow up watching [Pujols]," Skaggs said. "For him to be a good teammate and come and say that you did a good job is huge because he doesn't have to do that. But I did feel bad that he fouled a curveball off of his foot."
Jesse Sanchez is a national reporter for MLB.com. Follow him on Twitter @JesseSanchezMLB. This story was not subject to the approval of Major League Baseball or its clubs.