Medlen bids adieu to mane for good cause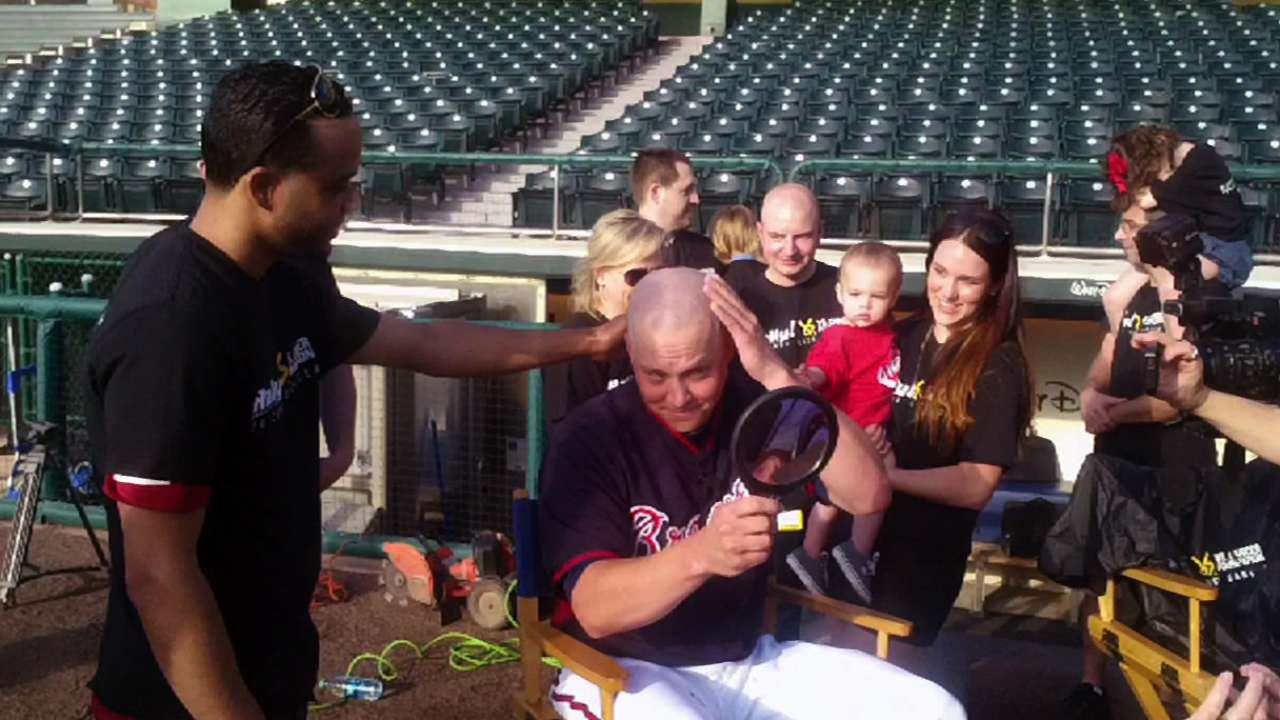 LAKE BUENA VISTA, Fla. -- When given a chance to help the battle against childhood cancer, Kris Medlen had no problem agreeing to bid adieu to his hair.
Before the Braves held their first full-squad workout on Wednesday morning, Medlen had his head shaved by a couple of children who have benefited from the Rally Foundation, an Atlanta-based charity that raises money to fund cutting-edge childhood cancer research and aid cancer-stricken children.
"It's all in fun, and I've done way crazier stuff to my hair when I was in high school and whatever else," Medlen said. "This is nothing. It is obviously supporting some kids who are going through a tough time."
Medlen has donated $10,000 to the Rally Vs. Cancer campaign, and he will match each of the first 10 $1,000 donations made by groups or individuals to support this initiative. To learn more about the program, visit rally.vs-cancer.org.
"I'm hoping it all works out," he said. "This is my first time. They have said it has been pretty successful before. I'm just trying to be the voice and the head of this whole thing."
Mark Bowman is a reporter for MLB.com. This story was not subject to the approval of Major League Baseball or its clubs.