Crew's plan for Green includes focus on third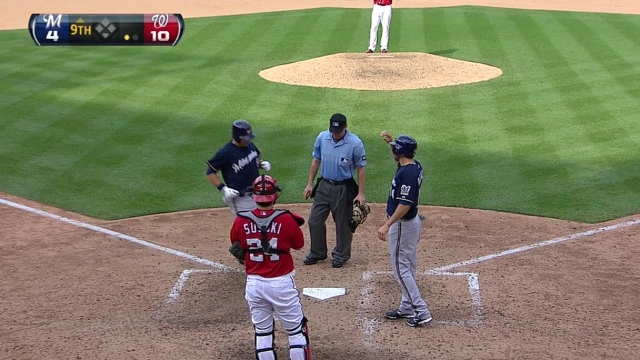 PHOENIX -- Brewers manager Ron Roenicke wants versatile infielder Taylor Green to concentrate on third base this spring in an effort to regain his footing in the organization.
Green, a two-time winner of Milwaukee's Minor League Player of the Year Award (in 2007 and 2011) missed the entire 2013 season following surgery for a torn labrum in his left hip. He is a career .289 hitter in the Minors, but has batted just .207 in 140 Major League at-bats since '11.
"I'm glad he's healthy," Roenicke said. "He's actually in a really good spot right now mentally. He's really happy with how he feels physically, and I think [we need] to get him there, to get back to the type of player that he was before. He needs to do that. … Taylor is a guy that we know needs to be at a position a little longer to get confident at it again, and [after] missing a year, I think it's important to do."
Green can also play first base and second, and might have helped the Brewers cover for injuries suffered by first basemen Corey Hart and Mat Gamel last season. Instead, Green was injured himself.
"It's hard, injuries are really hard to stay positive [about]," Roenicke said. "Where he's at is trying to break into the big leagues, you know he comes up, but he's trying to establish himself there, and then an injury sets him back. It's hard to stay positive through all of that."
Adam McCalvy is a reporter for MLB.com. Read his blog, Brew Beat, and follow him on Twitter at @AdamMcCalvy. This story was not subject to the approval of Major League Baseball or its clubs.