Braves part with Gamel after he re-injures knee
Corner infielder signed a Minor League contract with club in offseason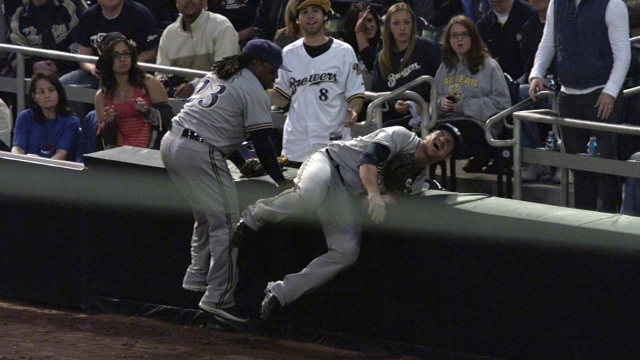 LAKE BUENA VISTA, Fla. -- Mat Gamel signed a Minor League contract with the Braves this winter, hoping to add a new chapter to his life.
But before his career with a new organization got started, the hard-luck corner infielder was released on Tuesday after learning that he had re-injured the same right knee that was surgically repaired each of the past two years because of a torn anterior cruciate ligament.
Gamel sustained this latest ailment while running last week, before he reported to the Braves' Spring Training complex. The once highly regarded prospect tore his right ACL for a second time while stretching during Spring Training workouts with the Brewers last year.
The Braves were hoping Gamel would provide organizational depth and possibly earn a callup to Atlanta to strengthen the bench. The 28-year-old batted .310 with 28 home runs and a .912 OPS for Triple-A Nashville in 2011.
Gamel's successful season with Nashville gave the Brewers confidence he was ready to begin the 2012 season as the big league club's starting first baseman. But less than a month after gaining this role, he tore his right ACL while chasing a foul ball at San Diego's Petco Park.
Mark Bowman is a reporter for MLB.com. This story was not subject to the approval of Major League Baseball or its clubs.