For Morneau, not everything's new this spring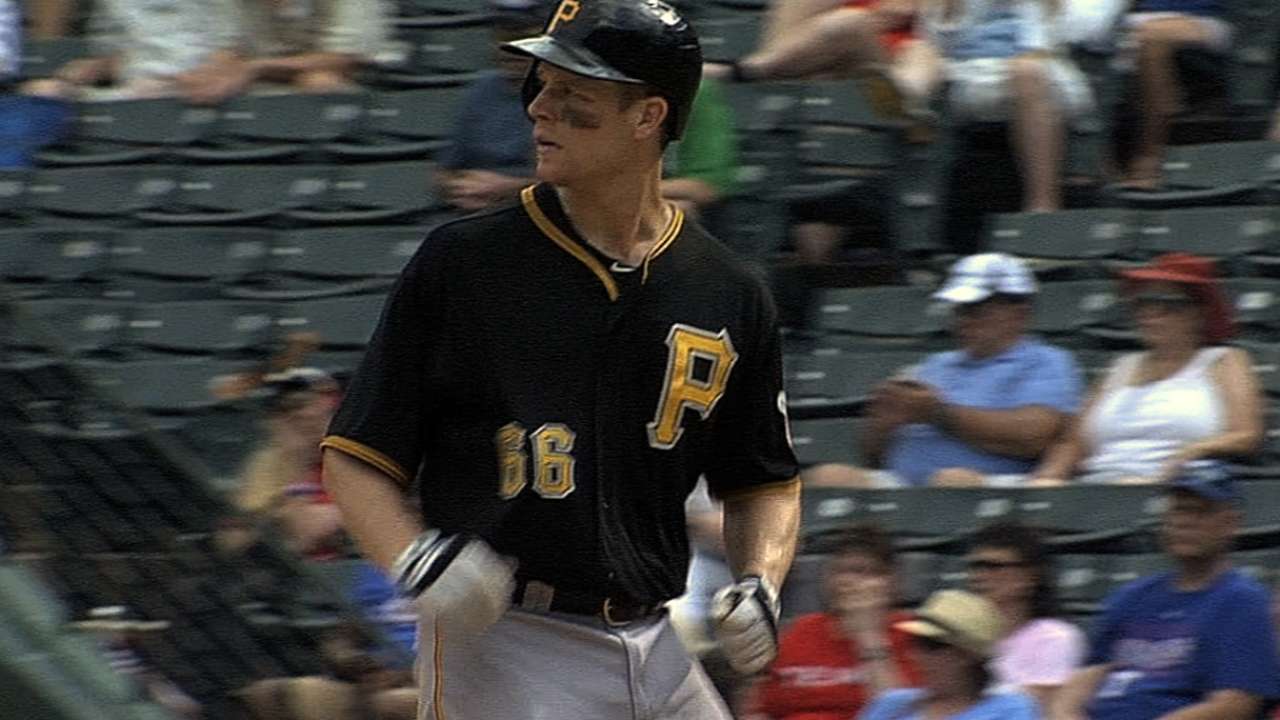 SCOTTSDALE, Ariz. -- New Rockies first baseman Justin Morneau has had plenty of time to blend into his surroundings.
Morneau, who played for the Twins from 2003 to last August, when he was dealt to the Pirates, signed with the Rockies this offseason. But because he has long spent his offseasons in Scottsdale, he was working out at Salt River Fields at Talking Stick the next day. This month, as many players began reporting early, he's had time to ease into the new group.
"All the position players aren't here yet, but I'm starting to get familiar with the names and faces," said Morneau, who takes over at first base for Todd Helton, who retired last year after 17 seasons. "I was at one place for so long, I knew everybody walking around the complex, their job titles and what everybody did. I'm still trying to figure all that stuff out, but the comfort level is starting to get there."
Morneau also has some familiar faces in camp with him. Morneau's first year with the Twins was the last for veteran LaTroy Hawkins, who signed with the Rockies in November to be the closer. Morneau and Michael Cuddyer, last year's National League batting champ with the Rockies, were longtime teammates. Rockies non-roster outfielder Jason Pridie also has been with the Twins.
The Twins are a small-market team that in the past found success, which the Rockies are trying to build.
"It's an organization philosophy," Morneau said. "You look around at guys that are still playing from when we won the division in '06. Torii Hunter. Nick Punto is a great teammate. You look at Mike Redmond, who is a manager now. You look at Jesse Crain. You look around, and those guys stick around for a reason. The game has a way, unless you have exceptional, exceptional talent, of weeding out the guys that aren't good teammates.
"That's something that's important over there. They draft good character people. They do their homework. They expect you to play the game a certain way. Respect the game and respect each other. That's a good way to do things."
Thomas Harding is a reporter for MLB.com. Follow him on Twitter @harding_at_mlb. This story was not subject to the approval of Major League Baseball or its clubs.