Rangers sign Scheppers, eight others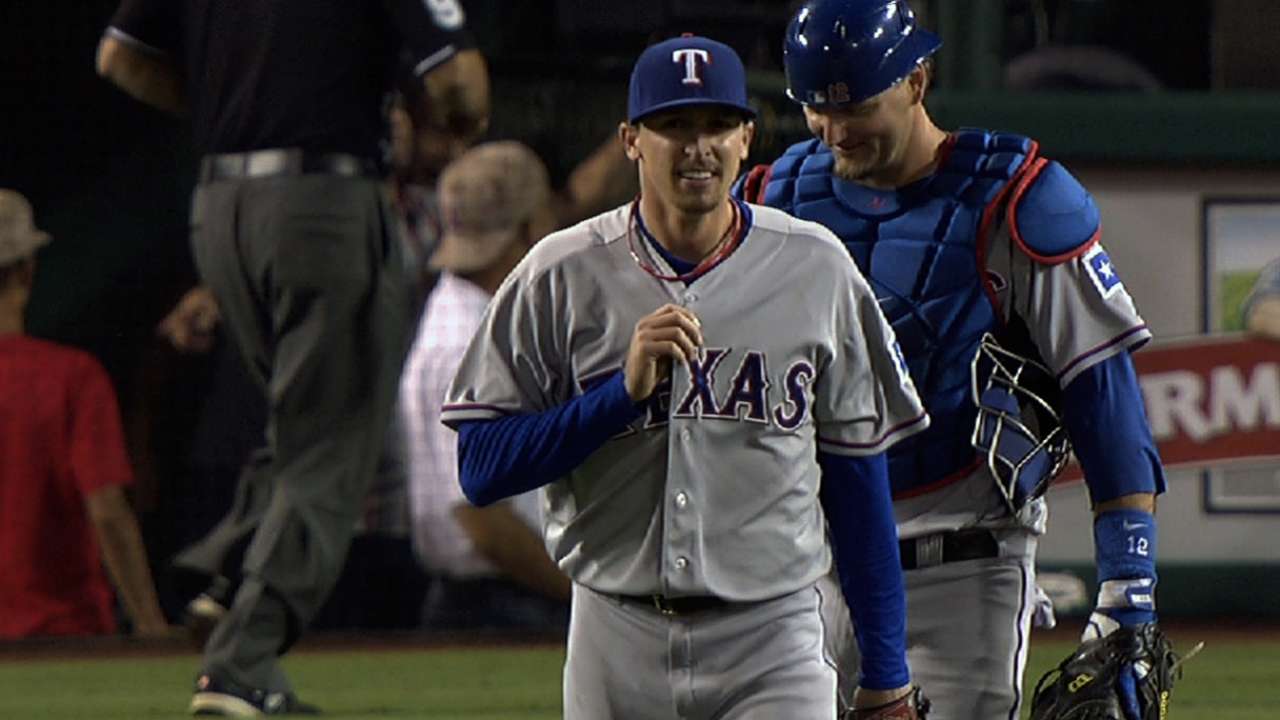 SURPRISE, Ariz. -- The Rangers have signed pitcher Tanner Scheppers and eight other pre-arbitration-eligible players, and now have 29 of 41 players on the Major League roster under contract for 2014.
Scheppers agreed to $515,000 after making $493,600 last season, when he went 6-2 with a 1.88 ERA in 76 games and was one of the best setup men in the American League. He will not be eligible for arbitration until after the 2015 season.