Lohse feels for Mulder after friend's injury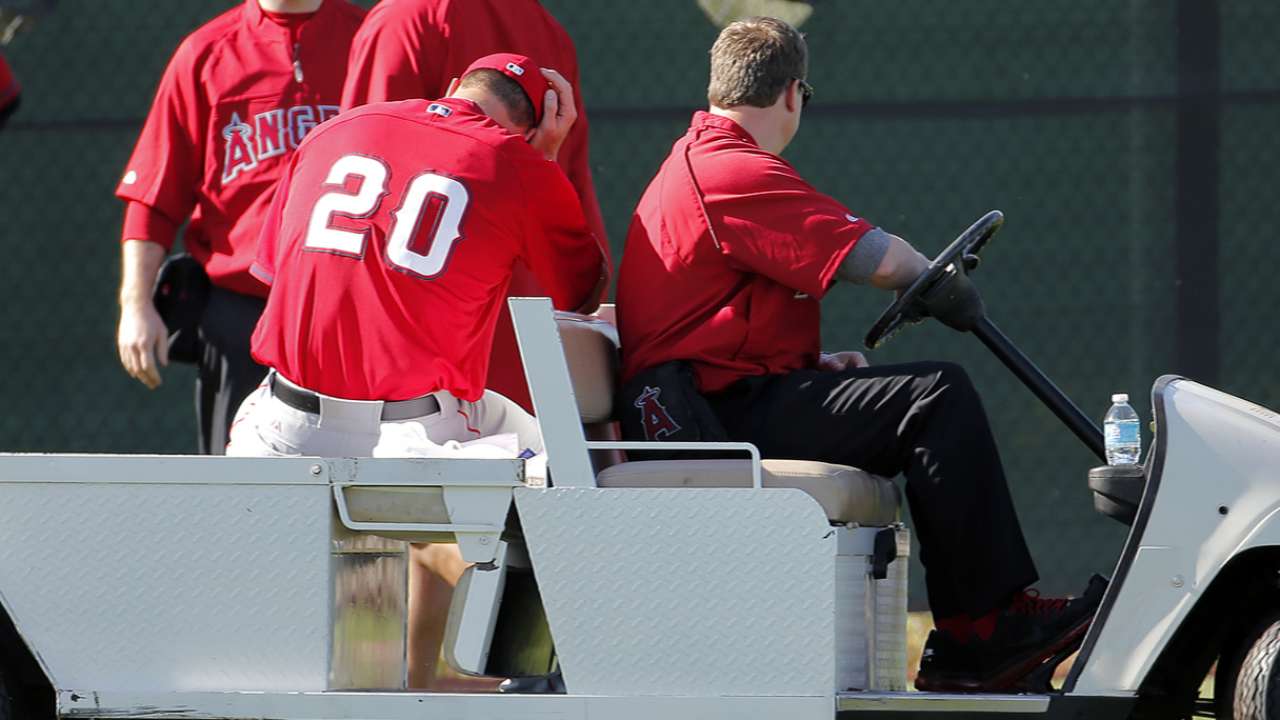 PHOENIX -- Kyle Lohse's encouragement helped convince former Cardinals teammate Mark Mulder to attempt a comeback after a five-year retirement, so when Mulder's bid ended Saturday with a ruptured Achilles, it hurt Lohse nearly as much.
"It was hard to take," Lohse said. "He put a lot of work into it, and I guarantee you, if he had been healthy, he was good enough to crack that squad. His stuff looked good, he was doing all the work. It was just the wrong turn at the wrong time, the wrong pressure. His body just wasn't used to that from the time off."
Mulder and Lohse were throwing partners at this time last season, when Lohse was still looking for a job. Lohse would see flashes of the former first-round Draft pick and All-Star, but Mulder was inconsistent.
It was watching Dodgers left-hander Paco Rodriguez throw with a quick delivery during last year's playoffs that Mulder found the more compact motion that would key his comeback.
"It was one of those things like, 'Why didn't I think of that before?'" Lohse said. "The ball was coming out great. I wasn't going to lie to [Mulder], like, 'Yeah, go get 'em!' knowing it wasn't that good. But it was good.
"So for [the injury] to happen like that [during an agility drill] … it was sickening for me to hear about how it happened."
Adam McCalvy is a reporter for MLB.com. Read his blog, Brew Beat, and follow him on Twitter at @AdamMcCalvy. This story was not subject to the approval of Major League Baseball or its clubs.