Lester's thoughts with Schilling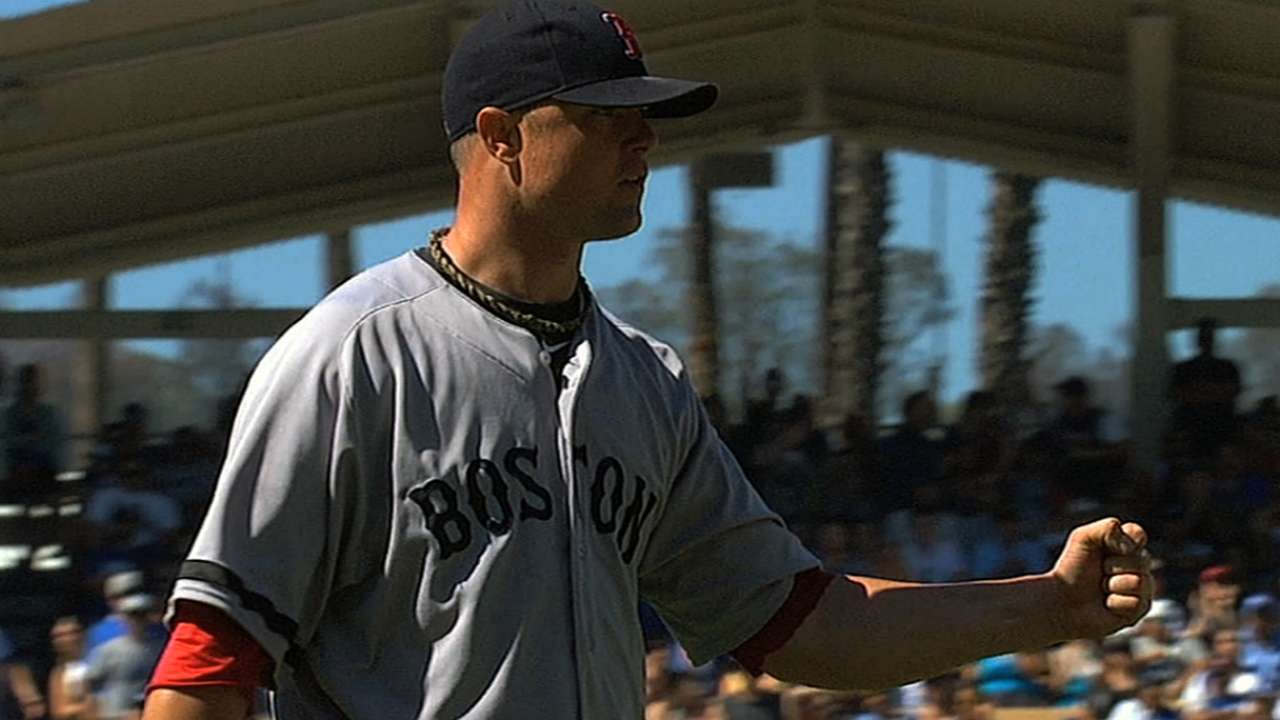 FORT MYERS, Fla. -- Jon Lester hasn't talked to Curt Schilling since the news came out that the former Red Sox right-hander was diagnosed with cancer and then had surgery.
But Lester, who was diagnosed with anaplastic large cell lymphoma in 2006, can relate to what his former teammate is going through. He guesses they will talk at some point soon.
"My thoughts and prayers go out to him and his family. I haven't actually gotten a chance to talk to Curt yet. But obviously knowing him and knowing his competitive nature, being in Boston with all those good doctors, he's going to be in good hands," Lester said. "They're going to take care of him and hopefully in the end everything turns out [well].
"Hopefully one of these days I'll be able to talk to him and see how he's doing, but I'm sure right now it's pretty busy for him, just going through the process of figuring everything out."
Ian Browne is a reporter for MLB.com. Read his blog, Brownie Points, and follow him on Twitter @IanMBrowne. This story was not subject to the approval of Major League Baseball or its clubs.