McGee works curve back into repertoire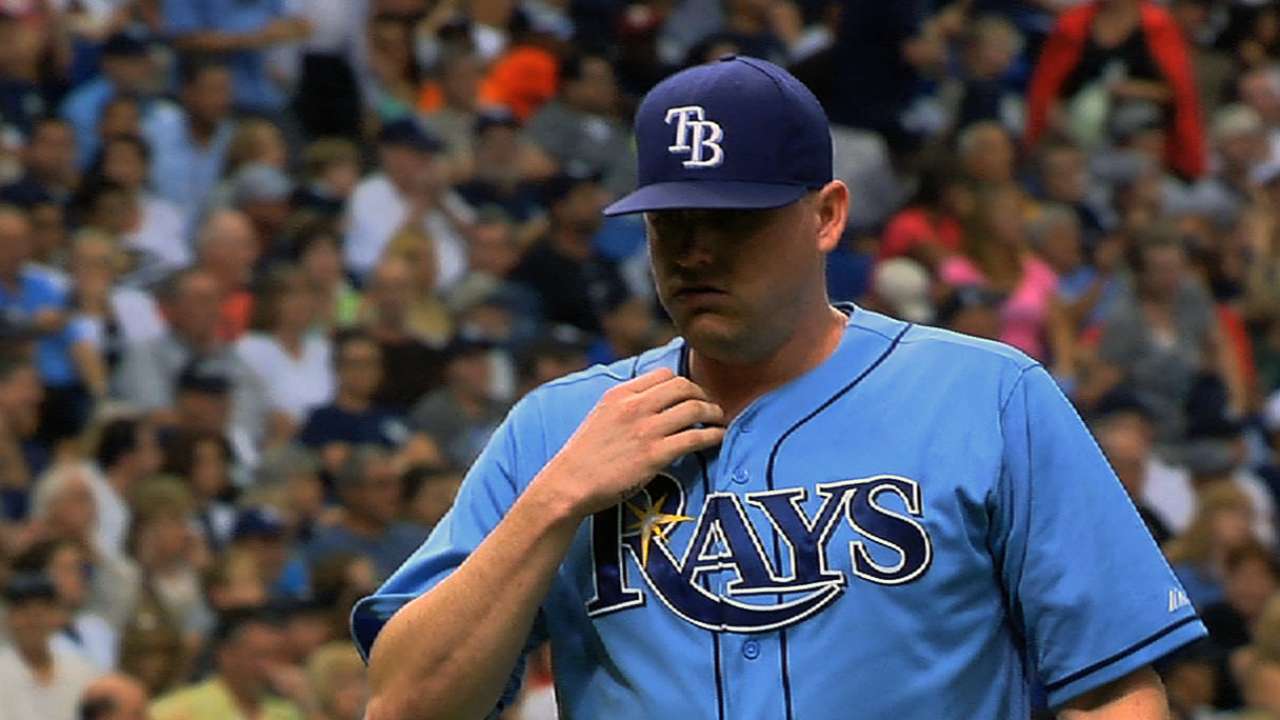 PORT CHARLOTTE, Fla. -- Left-hander Jake McGee packs a 97-mph fastball, but he needs to have a pitch to keep hitters from digging in and waiting for that fastball -- even though a 97-mph normally does the trick. Thus he's gone back to using a curve.
"I used to use it in the Minor Leagues when I was a starter," McGee said. "It's more a 12-6 curveball. It'll have a bigger speed difference than my cutter-slider used to."
McGee, who has been using a cutter and a slider as his secondary pitches, hasn't used the curve at all.
"I have a lot of confidence in it," he said. "I threw it for five years in the Minor Leagues, and when I got called up in 2010, I started using the cutter-slider. I'll be able to throw the curve for strikes."
McGee also plans to use a changeup on occasion, but he believes the curve will be his go-to offspeed pitch this season. He acknowledged that he needs it.
"Especially something with a little bit of a speed difference, which is why I like the curveball," he said. "It's in the low 80s; my cutter last year was up to 93. So it's a bigger speed difference. You'll have to sit on one of the other pitches instead of just the fastball."
Bill Chastain is a reporter for MLB.com. This story was not subject to the approval of Major League Baseball or its clubs.