Vasquez eyes sidearm success with Braves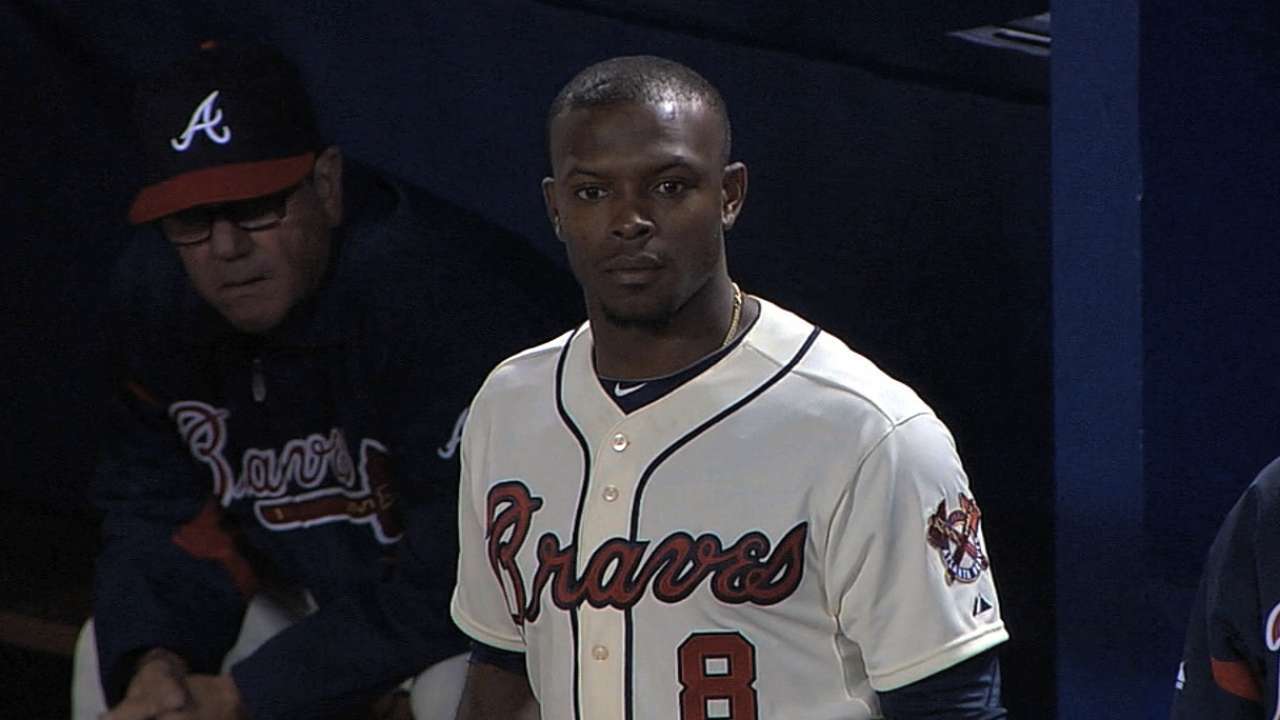 LAKE BUENA VISTA, Fla. -- After several years in the Minors, Luis Vasquez decided to approach pitching from a different angle -- literally.
The right-hander, who struggled with control issues and injuries during his days as a Dodgers prospect, began experimenting with a sidearm delivery as he was struggling at two different Minor League levels for the Dodgers in 2012.
However, after spending much of last year on what he described as "the phantom (disabled list)" to work on his throwing motion, Vasquez used the new sidearm motion to compile a 3-0 record and a 1.56 ERA in 22 appearances in the Dominican Winter League.
Vasquez's success gave the Braves more reason to be encouraged about the decision to sign him as a six-year Minor League free agent on Nov. 3.
"The thing that made me better in the Dominican [League] was like, I just started throwing strikes and get that under command," Vasquez said. "I found a slider from down there, and it's like, everything gets easier."
Now hopeful to earn a spot in the Braves' bullpen, Vasquez is ready to put his new style to the test. However, a scheduling issue in obtaining his visa prevented Vasquez from reporting to Spring Training until Monday.
Because Vasquez recently sustained a mild lat strain, the Braves will not allow him to begin throwing until he is evaluated by their medical staff.
"It's nothing major," manager Fredi Gonzalez said.
Vasquez could prove to be another under-the-radar bullpen find by general manager Frank Wren. With his new sidearm delivery, Vasquez's fastball has registered 95-97 mph.
"I've been in the Minor Leagues for 10 years," Vasquez said. "The issue was I got injuries and stuff. Now, I'm healthy, and I'm trying to put everything together."
Joe Morgan is a contributor to MLB.com. This story was not subject to the approval of Major League Baseball or its clubs.