Ventura still sees Jeter as greatest Yank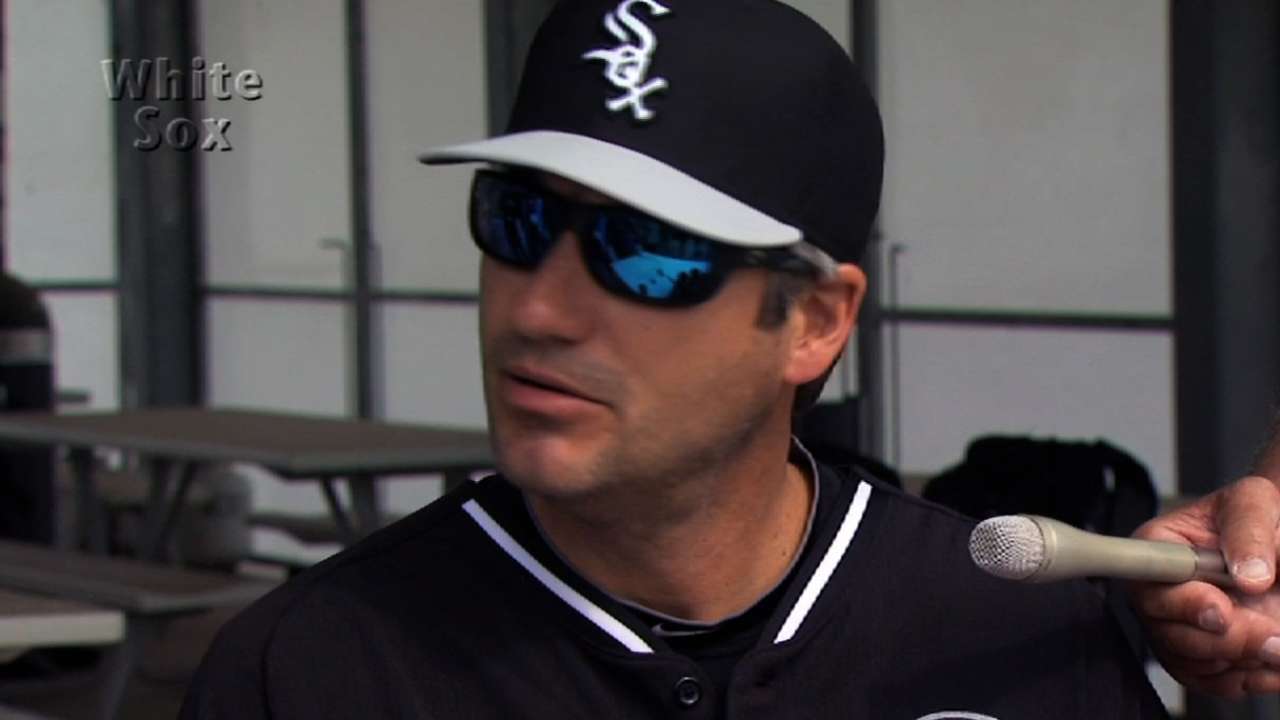 GLENDALE, Ariz. -- Back in 2012, White Sox manager Robin Ventura told MLB.com's Marty Noble that Derek Jeter was the greatest Yankees player of them all.
Now that Jeter is retiring after the 2014 season, Ventura's opinion has not changed. The five-time World Series champion and former Ventura teammate is still No. 1.
"I've said before, I think he's the greatest Yankee ever just because of the teams he was on, how he played, his numbers and the time he did it," Ventura said. "It's a difficult time to be an athlete of his stature and come out of it the way he's coming out of it. He's respected by everybody that plays baseball and even outside. I have nothing but high regard for what Derek's done and how he went about it.
"There's not too many that have done what he has done. You congratulate him, and you're happy for him because he made that choice on his own. But he has had a great career. He's represented not only the Yankees but baseball on and off the field as good as anybody has ever done at a time when it's as difficult to do as any time."
White Sox players compare Jeter to Paul Konerko, their captain, who will end a highly successful and highly respected run with the White Sox after this season, his 16th with the club.
"Kind of the same thing," White Sox starter John Danks said of the two captains, adding that Jeter was "a guy that's highly respected and gone about it the right way. He's a Hall of Famer. It would be something cool to tell your grandkids one day you faced Derek Jeter."
Scott Merkin is a reporter for MLB.com. Read his blog, Merk's Works, and follow him on Twitter @scottmerkin. This story was not subject to the approval of Major League Baseball or its clubs.