Bullpen spots could be determined late in spring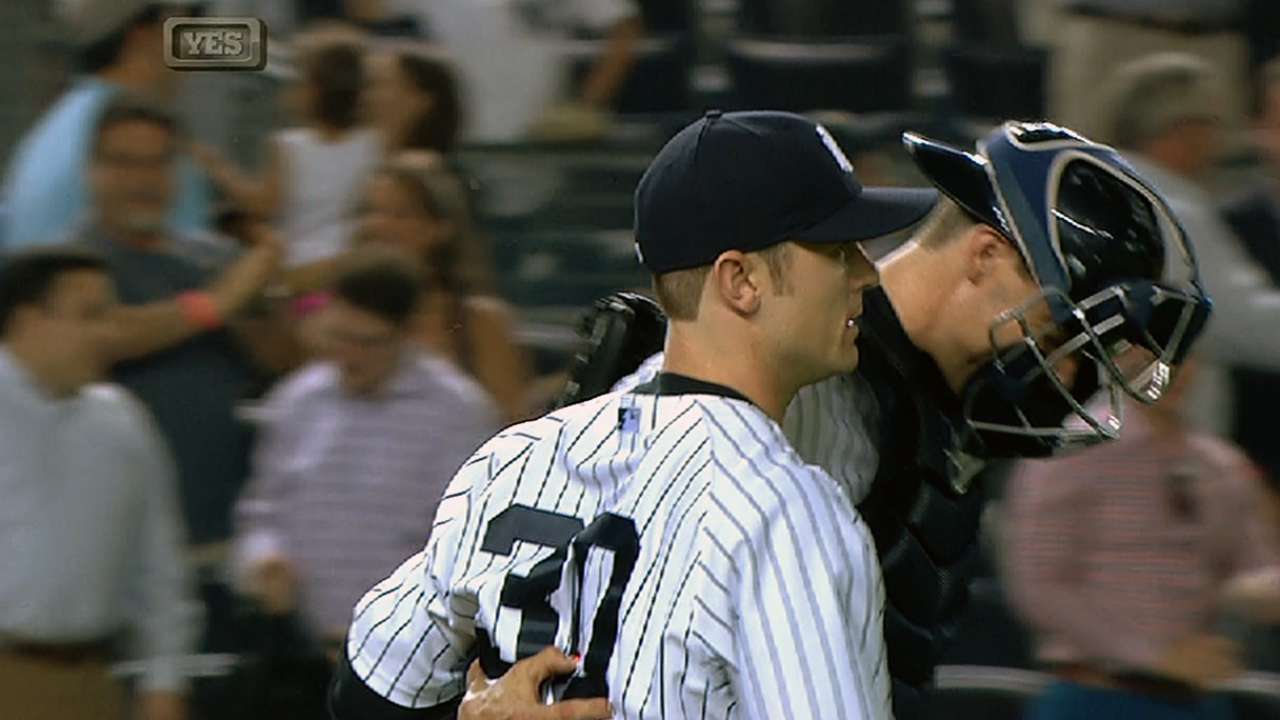 TAMPA, Fla. -- The Yankees are coming into the spring with a fairly unsettled bullpen picture, and so while manager Joe Girardi would like to think that he has a loose idea of how things will shake out, he expects there to be quite a few late calls as well.
Girardi said that right-hander Shawn Kelley will probably serve as a setup man for closer David Robertson, but there are still plenty of jobs that could shift between now and the beginning of the season.
"I think if you were going to draw it up now, I think you would say that [Kelley would set up] because of his experience, his ability to strike people out, and he had a pretty good year for us last year," Girardi said.
"We expect Robbie to be our closer and Matt Thornton to be our situational left-hander. And then after that, it's kind of pretty open."
Girardi said that his preference would be to have dedicated pitchers for the late innings, but he could also have to be flexible.
"You'd like to have a guy that you could say, 'OK, this is your job,'" Girardi said. "It's not always that simple, and sometimes you have to mix and match a little bit more.
"Some years I've had to do that, but I would love to be able to say, 'Here's my seventh-inning guy. Here's my eight-inning guy. Here's my left-handed specialist, and here we go.' But we'll see how it works its way out."
Girardi has suggested that members of the group vying for the fifth-starter job could wind up helping out in relief roles. He noted on Sunday that both David Phelps and Adam Warren have pitched out of the bullpen with some success.
"You have many guys vying for the fifth spot, and they affect the bullpen," Girardi said. "So for me to try to make a decision [by] March 5, March 10, it's probably not fair."
Bryan Hoch is a reporter for MLB.com. Follow him on Twitter @bryanhoch and read his MLBlog, Bombers Beat. This story was not subject to the approval of Major League Baseball or its clubs.