After 'best year of life,' Bryant seeks another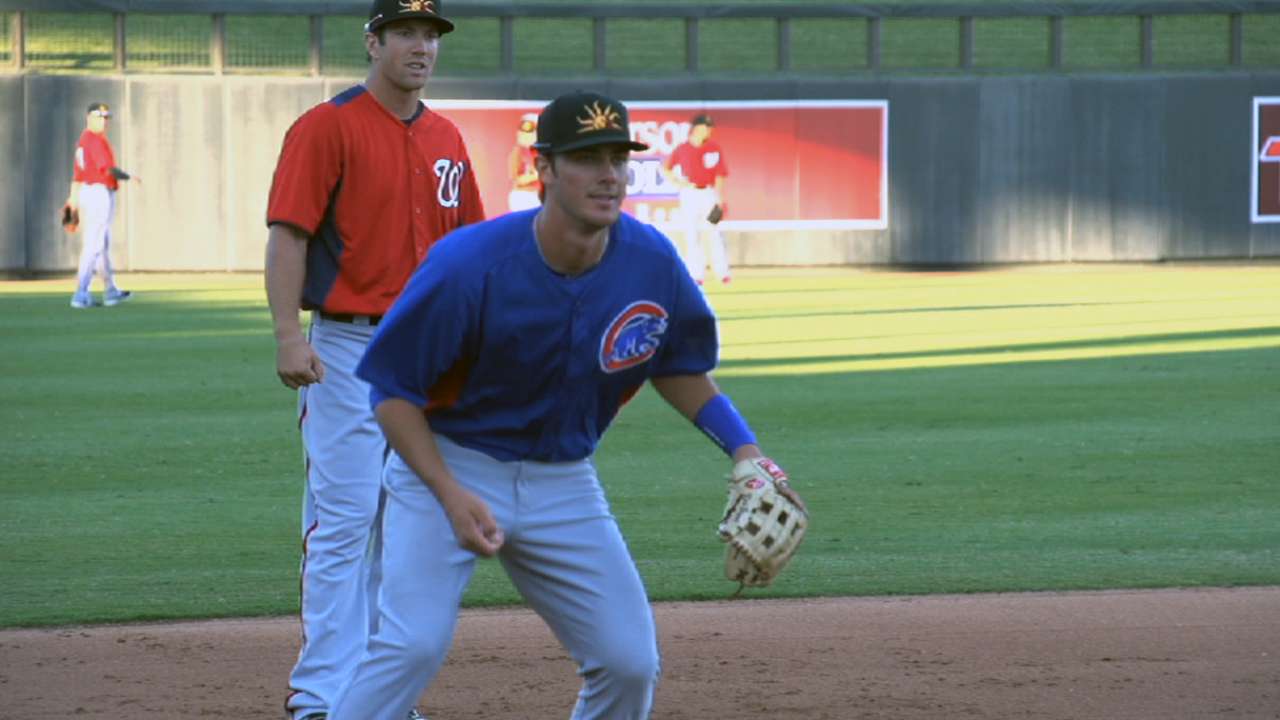 MESA, Ariz. -- Exactly one year ago, the University of San Diego opened its college baseball season with a three-game series against San Diego State. Kris Bryant went 2-for-9 with a double that weekend.
On Sunday, he was in the Cubs' clubhouse, prepping for his first day of Spring Training.
"Last year, I was opening my college season, and that was a good season for me," he said. "It's crazy that a year has passed by, and it's been the best year of my life. It was a special one, and I'm ready to make 2014 a memorable one, too."
Bryant led the nation in home runs with San Diego in 2012-13, was the second pick overall in last June's First-Year Player Draft, then rocketed through the organization, beginning in Rookie ball and finishing in the Arizona Fall League.
He had boxes of gear waiting for him in his locker at the Cubs' new complex.
"When you sign and you're in professional baseball, I think that's what a lot of people like, is you get all the cool stuff and the latest gear," Bryant said. "That only helps you get better."
Bryant was eager to get started Sunday and hit with some of the other early-bird position players.
"It is a little different, but I've never been the type to like all the attention," he said. "There's a lot of guys in here who have been here a while, and the focus should be on them because they're the ones who have been here, and I haven't proven myself yet."
Bryant's parents and agents have tried to prep him for his first big league camp. Bryant does have some unfinished business with San Diego. He is one year shy of getting his finance degree, and he plans to return to school to complete it. But for now, it's all about the Cubs.
"No more school -- [I'm] studying baseball," Bryant said.
Carrie Muskat is a reporter for MLB.com. She writes a blog, Muskat Ramblings, and you can follow her on Twitter @CarrieMuskat. This story was not subject to the approval of Major League Baseball or its clubs.