Koufax back in Dodgers camp as advisor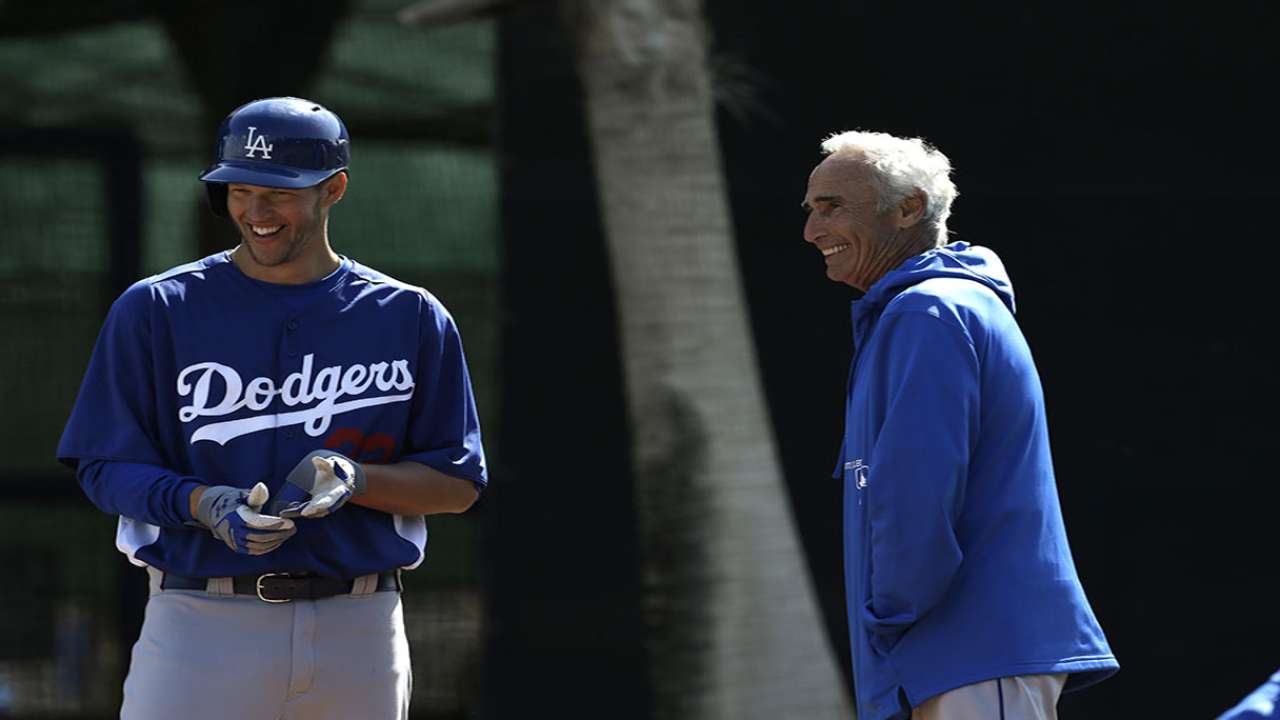 GLENDALE, Ariz. -- Dodgers pitchers returned to camp on Sunday and the greatest Dodger of them all was right behind them.
Sandy Koufax arrived to begin his second season as special advisor to chairman Mark Walter. Koufax will spend a portion of Spring Training working with the club's pitchers at Camelback Ranch-Glendale and consult during the season.
Along with former teammate and current Dodgers bunting instructor Maury Wills, Koufax brings to Spring Training the quality of a champion. He was a member of the Dodgers World Championship teams in 1955, '59, '63 and '65, earning MVP honors in 1963 and '65. His postseason record was 4-3 with a 0.95 ERA. He was selected to seven consecutive All-Star games from 1961-66.
In 1979, Koufax began an 11-year stint with the Dodgers as a Minor League pitching instructor. He was estranged from the organization while it was owned by News Corp., which also owned publications that delved into Koufax's private life. He resurfaced when the club was bought by Frank McCourt and was an occasional Spring Training visitor, as he has been with the New York Mets, who are owned by Koufax's childhood friend, Fred Wilpon.
Koufax, now 78, had a playing career that blossomed late because of wildness and ended early because of injury. But in between, he displayed an unmatched overpowering brilliance that made him the youngest player ever voted into the Hall of Fame.
Koufax was a three-time unanimous Cy Young winner with four no-hitters, an MVP award, three 25-win seasons and five consecutive ERA titles to his credit. In each of his Cy Young seasons, he led the league in wins, ERA and strikeouts. He threw 54 complete games in his last two seasons, led the league in strikeouts four times and innings pitched his last two years.
Koufax has the rare ability of translating mechanical themes and mental approach into simple language easily understood by pitchers young and old.
"For our young players and our veterans to be able to tap Sandy's expertise and counsel during Spring Training and throughout the season will provide yet another tremendous resource in our efforts to strengthen our club," general manager Ned Colletti said last year.
Ken Gurnick is a reporter for MLB.com. This story was not subject to the approval of Major League Baseball or its clubs.