Hitters have their day as Mattingly rests pitchers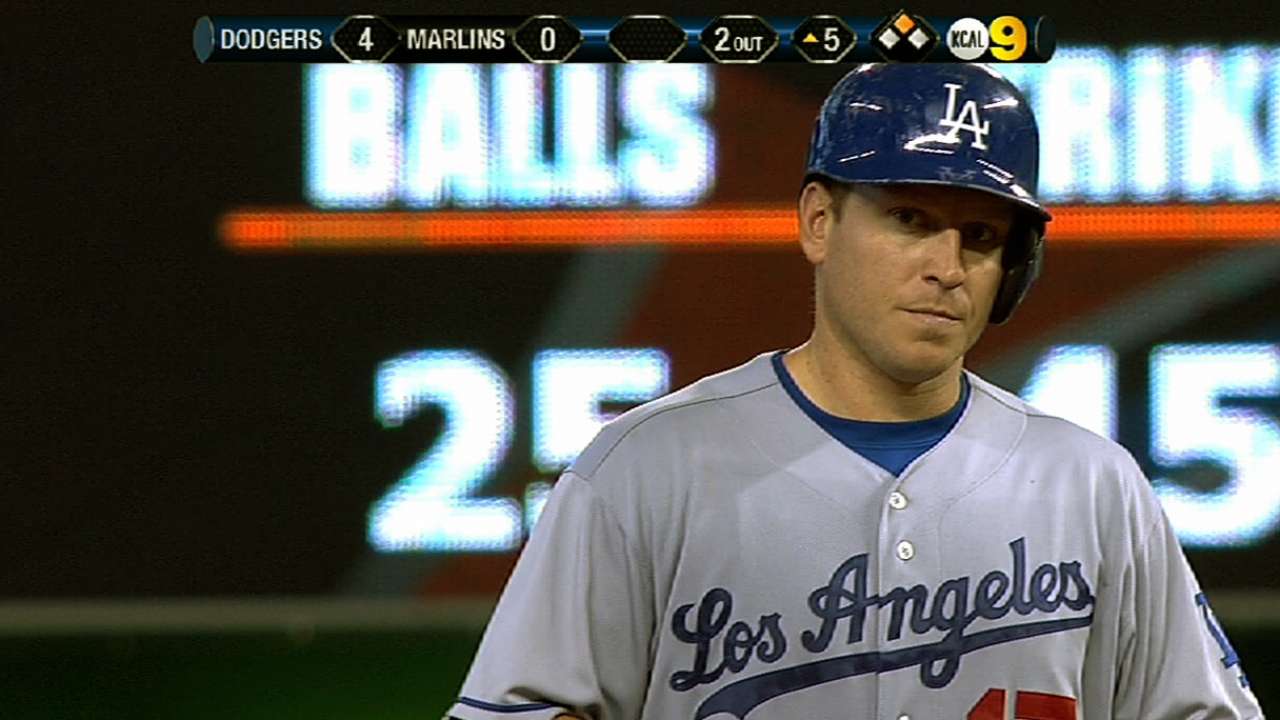 GLENDALE, Ariz. -- Former batting champion Don Mattingly said the idea of giving the pitchers a day off Saturday was spawned by the unusual Spring Training schedule, which had the Dodgers report earlier than most clubs.
But the positive byproduct on Saturday was a day devoted to the hitters. While there was one defensive station set up, most of the fields were devoted to nothing but batting practice.
The greatest benefactors were the catchers, who were able to spend an entire practice working on their offense, a luxury compared to most days when they also are catching two or three bullpen sessions between swings.
"I felt like a regular baseball player today," said starting catcher A.J. Ellis. "It felt good to get out and get some offense in today. Being a catcher, sometimes you're unavailable to get in the quality swings other position players get. That's what days like today are for. But in the back of our minds we all know that tomorrow we'll be back to our main jobs, handling the pitching staff and being a strong defensive player."
The day started with an indoor base-running chalk talk from coach Davey Lopes, which Mattingly said was one of the better such clinics he can remember.
Ken Gurnick is a reporter for MLB.com. This story was not subject to the approval of Major League Baseball or its clubs.