Verlander continues to build strength in 'pen session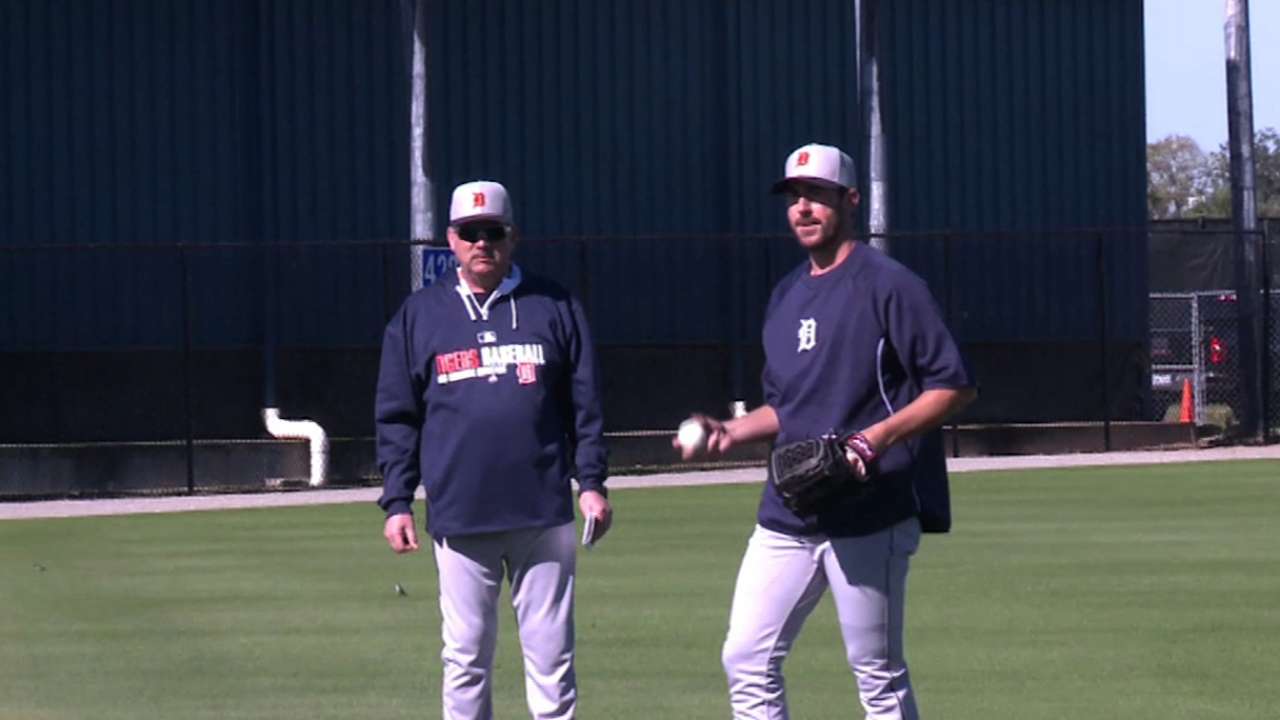 LAKELAND, Fla. -- Justin Verlander knows he has to watch himself as he works his way back to pitching shape following core muscle surgery. The Tigers, even with a new manager, know him enough to know better.
So as Verlander approached the 40-pitch limit in his bullpen session Saturday afternoon, Brad Ausmus and pitching coach Jeff Jones positioned themselves right behind Verlander to be ready to shut him down. Verlander, predictably, asked for one more pitch.
"Whatever the number is, he always seems to be one over," Ausmus said. "When it was 20, he threw 21, when it was 30, he threw 31. When it was 40, he threw 41."
The new manager learns quickly.
"One pitch is pretty docile for me," Verlander said. "Usually I go over by six or seven. But that kind of goes back into not wanting to push too hard. Those guys laughed today after my 40th when I said one more, and then [Ausmus] and Jeff were right behind me and they looked at each other and started laughing."
If the extra pitch suggested Verlander wasn't letting up, his quiet demeanor after many of those pitches suggested he was a little more realistic. He asked his catcher, Alex Avila, for feedback several times, but the usual frustration, the muttering, was muted.
That will come soon enough. Verlander pointed out that he's only about 10 pitches off from his count at this point last spring. For now, though, he wants to focus on getting back there.
"I'm not real concerned about quality right now as I am quantity," said Verlander, whose next session is scheduled for Tuesday. "For me, getting my body working and getting my arm used to throwing every day, that's most important for me right now. Starting probably next week, it'll be a mixture of both, quantity taking a back seat to quality once I realize that I'm ready to go."
Verlander has not yet started taking part in full on-field drills, but hopes to start doing so in the next couple days.
"Really it's kind of getting to the point where I don't even feel anything in my hips or my groin," Verlander said. "Everything feels good. I'm starting to just completely forget about it and focusing on getting my arm ready."
Jason Beck is a reporter for MLB.com. Read Beck's Blog and follow him on Twitter @beckjason. This story was not subject to the approval of Major League Baseball or its clubs.