Miller has chance for fresh start in Tigers' bullpen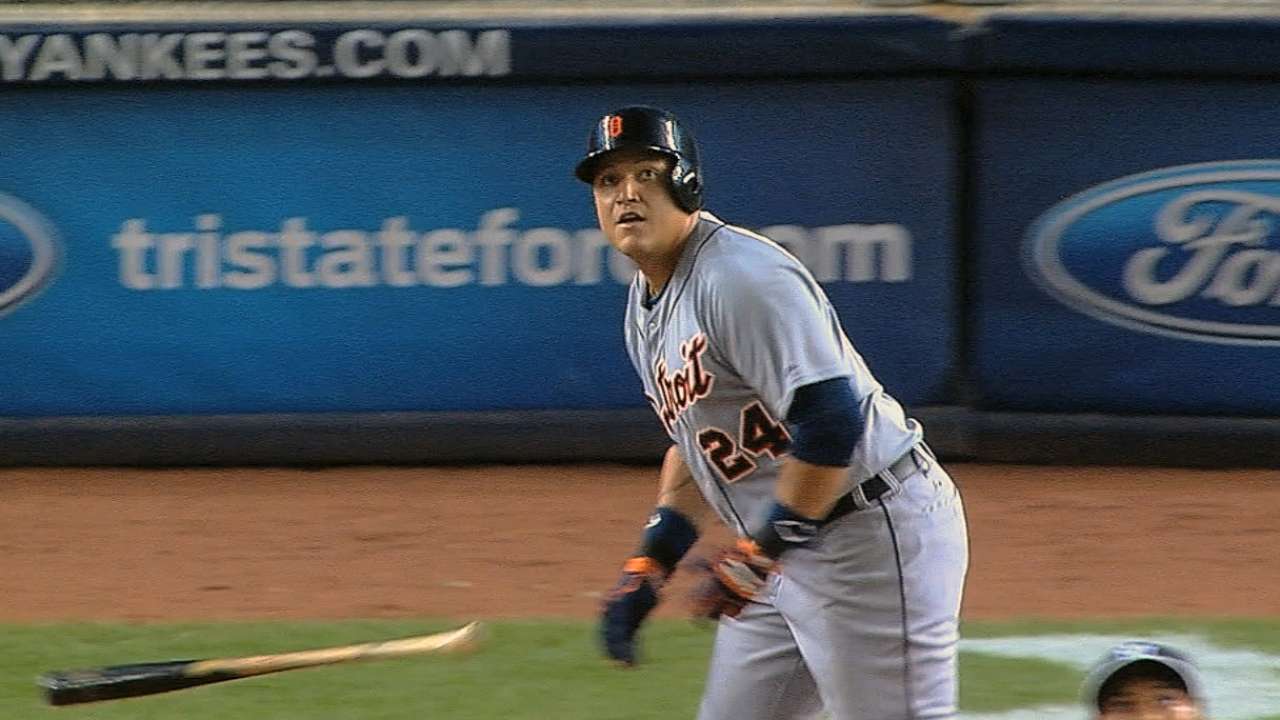 LAKELAND, Fla. -- The Tigers were looking for Justin Miller to be a part of their 2014 bullpen before their 2013 season was over. That's how much they thought of him when he became a Minor League free agent at age 26, released by the Texas Rangers in mid-September and signed by the Tigers a few days later.
The fact that no one in Tigers circles seems to be ruling him out of the bullpen mix, even the Opening Day bullpen, says something about their thinking, too.
If there's a dark horse candidate in Tigers camp to not only crack the bullpen, but play a significant role, Miller would be the top choice. It's more about the arm than the results. If it was about the statistics, at least the 2013 numbers, Miller wouldn't be here, at least not on this side of Tiger Town.
The Tigers aren't looking at the pitcher who gave up 23 earned runs on 30 hits over 27 innings between Triple-A Round Rock and Double-A Frisco last year. They're looking at the pitcher who chewed through Double-A hitters two years earlier on his way to a 9-1 record and 1.81 ERA, allowing just 46 hits over 69 2/3 innings with 77 strikeouts.
Two years after Miller underwent Tommy John surgery, the Tigers believe he can be closer to his 2011 effectiveness than the 2013 version.
"He's the kind of guy that if we had in our system, we would consider him a prospect very close to being able to help us at the big league level," assistant general manager Al Avila said.
The belief is that recovery from Tommy John surgery, in which the elbow ligament is replaced, is an 18-to-24 month process. Pitchers can return to game action a year after surgery and throw as hard as ever, but regaining the feel for pitches usually takes longer.
That was the case with Miller, who missed all of 2012 and the first six weeks of 2013.
"Last season was basically [about] trying to find my arm again," Miller said. "When I first came back, my arm felt great. And then there were days when I couldn't feel my fingertips, and there were days when I couldn't feel the ball. My arm didn't feel the same. It was like trying to figure out how to throw all over again."
It was a frustrating, demoralizing series of adjustments for him. His arm improved gradually, his velocity fluctuating around the mid-90s, but his effectiveness waned, especially on a slider that put stress on the elbow. In a Rangers system that has no shortage of gifted arms, patience wasn't something they needed.
For the Tigers, by contrast, it was worth a shot, which is why special assistant Dick Egan placed a call to Avila.
"That's why we tried to jump on [signing him] right away," Avila said, "because we felt that he still had that capability of the upside."
Miller jumped from one contender to another, taking Detroit's offer over Pittsburgh and other teams. The Tigers were wary enough of teams still trying to pry him away that they put him on their 40-man roster at the end of November to prevent teams from taking him in the Rule 5 Draft.
Now, they're going to see what they have. He was in the first group of pitchers in bullpen sessions on Friday and impressed. Now he has to repeat it in game action in a couple weeks.
"The bullpen yesterday felt awesome," Miller said Saturday morning. "I feel like I'm getting back to where I was before."
Jason Beck is a reporter for MLB.com. Read Beck's Blog and follow him on Twitter @beckjason. This story was not subject to the approval of Major League Baseball or its clubs.