Flattered Karns ready to live up to trade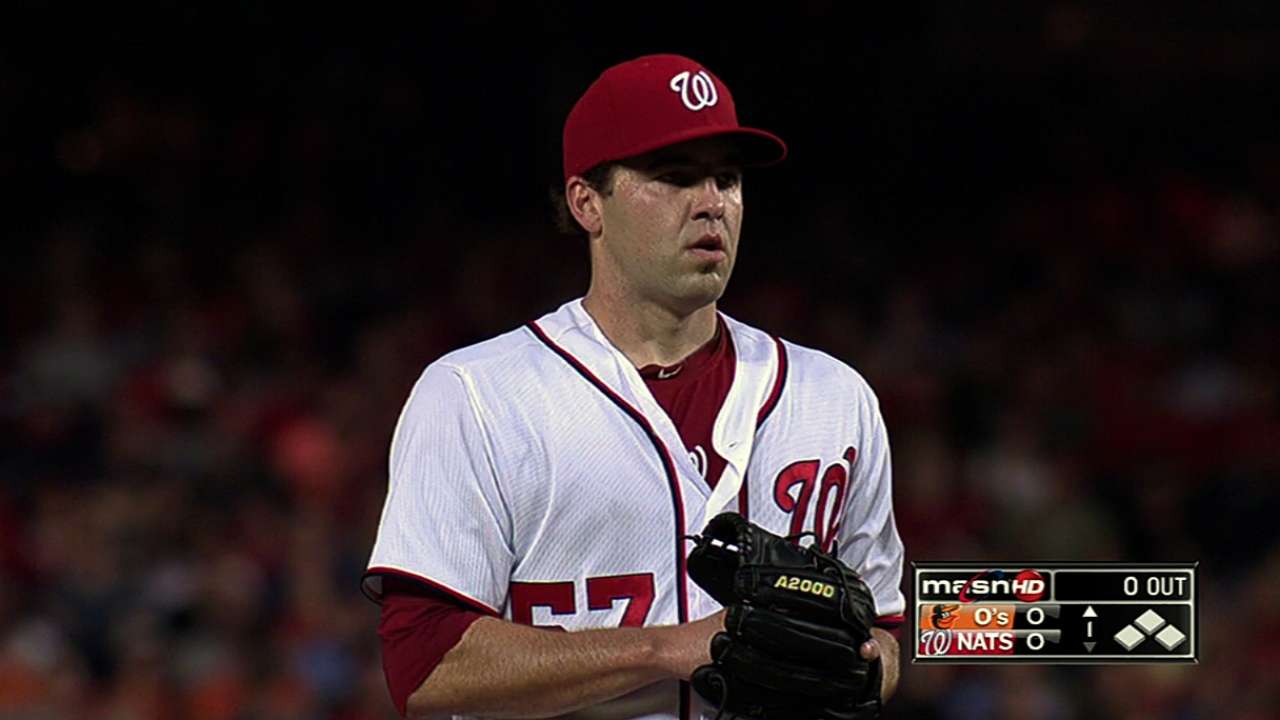 PORT CHARLOTTE, Fla. -- New acquisition Nathan Karns was in Rays camp Saturday morning for the first pitchers and catchers workout.
The Rays acquired the right-hander Thursday in a trade with the Nationals that sent catcher Jose Lobaton, outfielder Drew Vettleson and left-hander Felipe Rivero to Washington.
Karns packed his stuff in Viera, Fla., on Friday, and arrived in Port Charlotte by mid-afternoon. He appeared pleased to be in his new surroundings.
"Yeah, I mean, I've never been involved in trades, so it's kind of like the whole process of really grasping the whole situation, it still hasn't hit me that I'm here in Tampa yet," Karns said. "But I'm excited that I have this opportunity and the organization came after me and got me. It's something I'm really thankful for. I want to return the favor and give them the player they traded for."
Karns allowed that it was flattering to have a team interested enough to trade for him.
"When I first heard about the trade, from my knowledge, it was just a one-for-one deal," he said. "Then when I found out it was three-for-one, it really opened my eyes about how interested they were in me and believed in me."
Flattery aside, Karns knows what he must do now that he's in camp.
"Just have to get back to work and make the most of my opportunity," he said.
Bill Chastain is a reporter for MLB.com. This story was not subject to the approval of Major League Baseball or its clubs.