Maddon likes look of his pitchers, especially lefties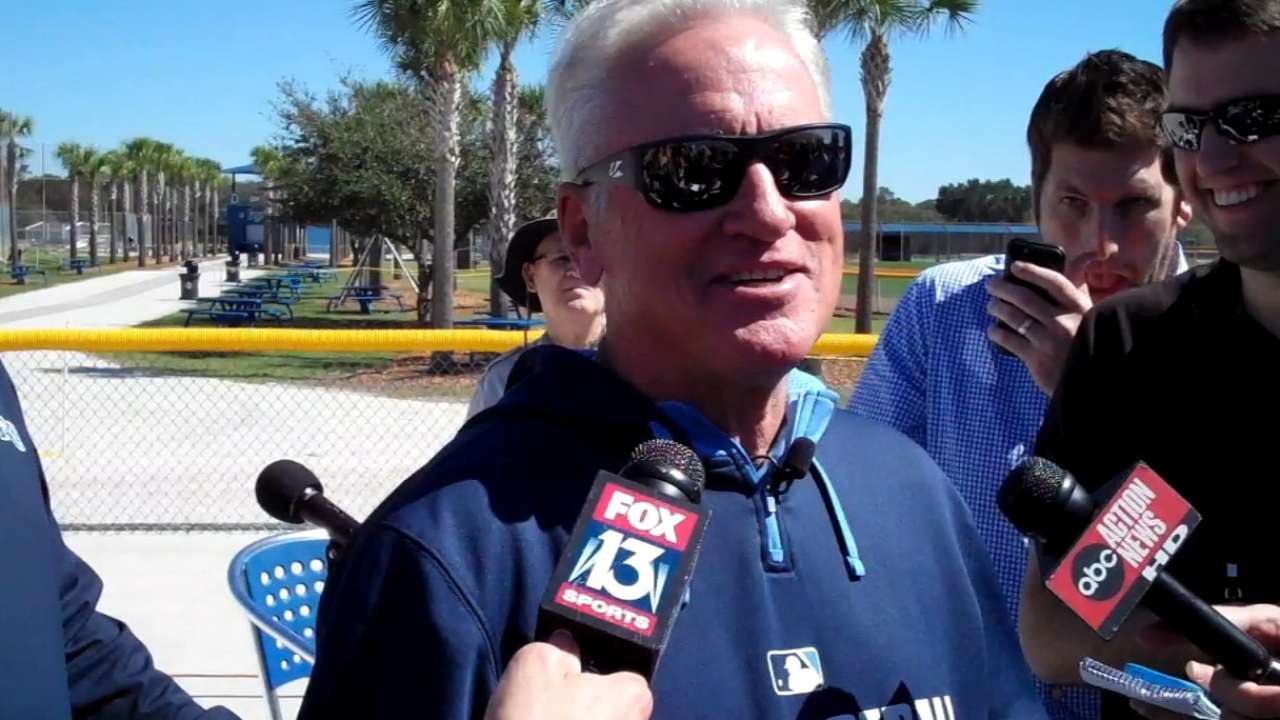 PORT CHARLOTTE, Fla. -- Among the highlights of Saturday's first workout for Rays pitchers and catchers -- according to manager Joe Maddon -- was the sensation of looking out to one of the pitching groups and noticing they were all left-handers.
"Eight left-handers and all eight of them have really good arms," Maddon said of the group that contained David Price, Erik Bedard, Cesar Ramos and Jake McGee, to name a few -- and lefty Matt Moore wasn't even a part of the group. "I don't think I've ever seen that. And not the fact that all eight of them were left-handed, but all of them are really good. [C.J.] Riefenhauser at the end and [Mike] Montgomery. It's a nice group."
Maddon did not deliver his entire message for the coming year, noting to the group that he would do so once the full squad showed, but he did manage to tell the group "we're going to eat last," which seems to be rounding into the team mantra for 2014, as winners eat last, as per the Tampa Bay manager.
Rays pitchers struggled to do their part controlling the running game in 2013, so Maddon did parcel out a portion of his time on the platform Saturday to encourage his pitchers to do whatever work needed to be done during the spring to fix any problems they have in keeping baserunners at bay.
"Don't wait, start fixing it now," Maddon said.
Maddon complimented the entire group for being accountable and how well they appeared in relation to their conditioning.
"They all look good," Maddon said.
Maddon praised the proactive work of Ryan Hanigan for the way the team's new catcher has worked to get to know the staff prior to camp beginning. He also spoke glowingly of how new closer Grant Balfour looked when throwing, and that he appeared healthy. Of note, before Balfour signed with the Rays, he signed a deal with the Orioles that fell through when Baltimore maintained that the veteran reliever had some physical issues.
Save for right-handers Juan Carlos Oviedo and Juan Sandoval (visa issues), all of the 40 pitchers and catchers expected to be in camp were on hand.
Bill Chastain is a reporter for MLB.com. This story was not subject to the approval of Major League Baseball or its clubs.