Farnsworth knows pressures of playing in New York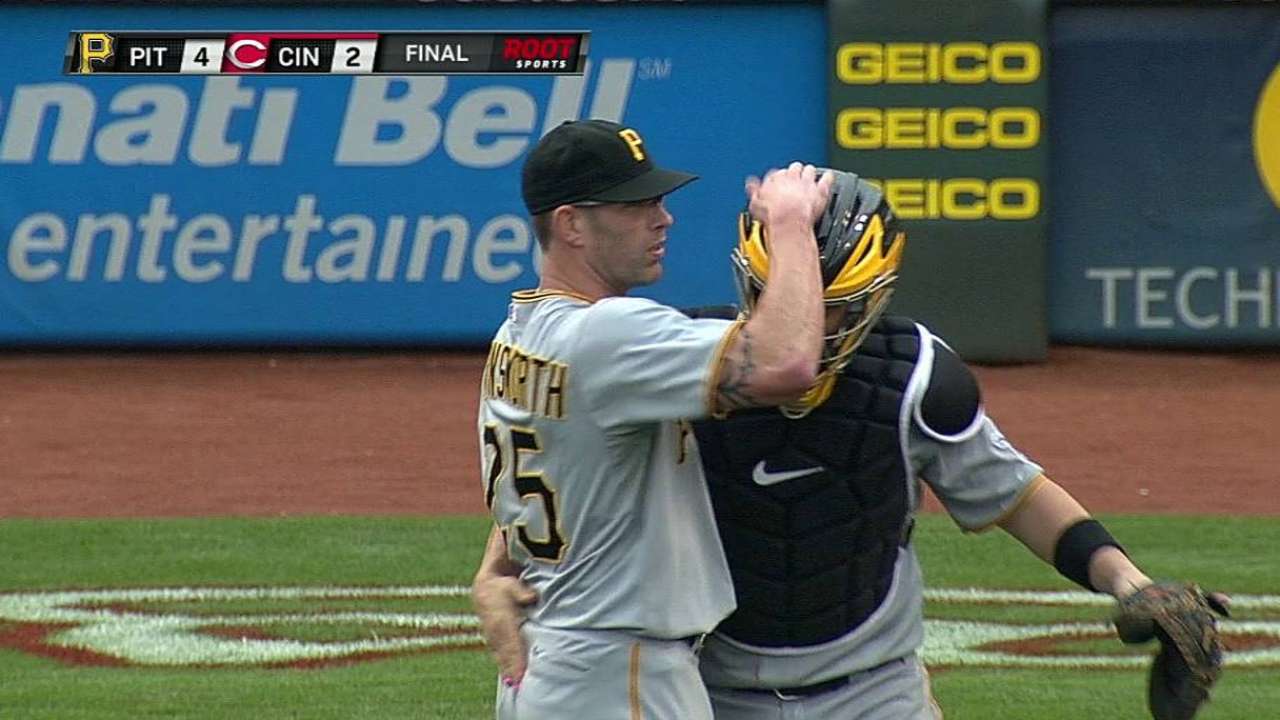 PORT ST. LUCIE, Fla. -- Kyle Farnsworth once pitched in the National League Championship Series for the Cubs, in the game that Steve Bartman famously helped decide. Farnsworth later spent parts of three years in the Bronx, appearing in high-leverage situations for the Yankees. Last year, a late-season signing with the Pirates gave Farnsworth a taste of what that playoff-starved city had to offer in October.
So Farnsworth knows pressure, and he also knows New York.
"I experienced it ... press and atmosphere like that," Farnsworth said on Saturday after reporting to Mets camp on a Minor League deal. "That part is definitely not going to be new to me. I'm looking forward to it."
Back in the day, of course, Farnsworth was capable of dialing his fastball into triple digits and overpowering opposing hitters. These days, Farnsworth says he's more of a pitcher than he was back in his earlier days.
"I know the hitter is going to make adjustments," said Farnsworth, who will turn 38 in April. "Teams will make adjustments on you -- and you have to do the same thing. Over the years, you're going to lose velocity and you're not going to be able to get away with things like that anymore. So you have to learn to adjust, also."
That's a lesson that Mets closer Bobby Parnell has also learned in recent years, no longer trying to break the sound barrier with every pitch. So perhaps Farnsworth, who will compete alongside fellow veteran Jose Valverde this spring for a setup role behind Parnell, can impart some advice to the younger closer.
"This is just quite a good opportunity to come here and try to help out the best way I can," Farnsworth said. "Just to help [in] any way possible. I'm not going to come out here and try to do anything I'm not capable of doing."
Anthony DiComo is a reporter for MLB.com. Follow him on Twitter @AnthonyDicomo. This story was not subject to the approval of Major League Baseball or its clubs.