Bauer shows Francona change for the better
Right-hander in the mix to compete for fifth spot in Indians' rotation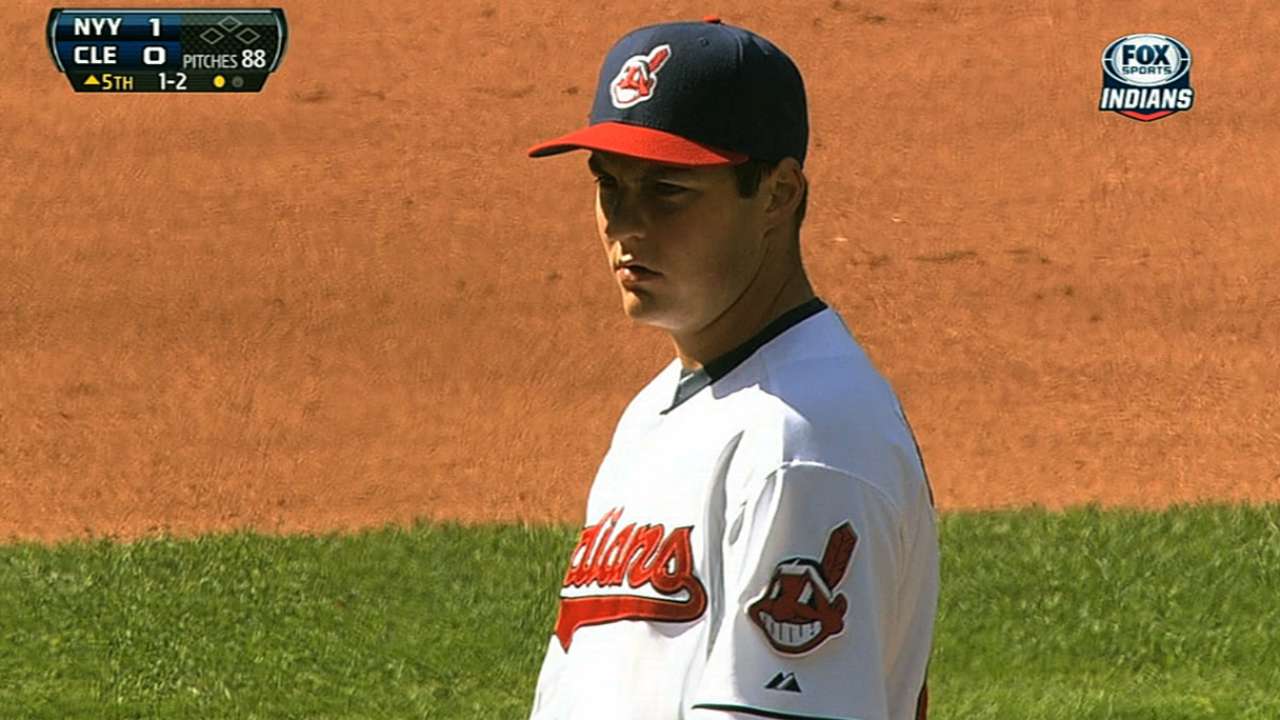 GOODYEAR, Ariz. -- Trevor Bauer has only thrown one bullpen session this spring, but Indians manager Terry Francona is already raving about the progress made by the pitching prospect.
"Night and day," Francona said. "We're thrilled. We're not evaluating, but he looked different. I think we were really excited. Again, he hasn't even faced a hitter yet, but he looked like a different pitcher, and that was nice to see."
Bauer -- competing against Carlos Carrasco, Josh Tomlin and Shaun Marcum for the fifth spot in the rotation -- underwent drastic mechanical changes to his delivery last season. The 23-year-old right-hander saw a dropoff in his statistics in both the Minors and Majors last year, but Cleveland has tried to keep the bigger picture in mind.
Indians pitching coach Mickey Callaway noted that the biggest change made by Bauer has been raising his lead arm during his motion. Callaway said the goal is to create better leverage, in order to pound the lower half of the strike zone.
"Really, the main thing for him was to get back to what he was doing before," Callaway said, "and getting in a good launch position with his lead arm. He's getting it up and staying tall and getting that lead arm up so he can drive the ball down. It's so he doesn't spin off and do all those things that a low lead arm leads to."
Callaway said Bauer strayed from that approach while trying to decrease the amount of stress on his back leg, following a groin injury that flared during the 2012 season with the D-backs. Acquired from Arizona in a trade prior to last season, Bauer had a 4.15 ERA with 106 strikeouts and 73 walks in 121 1/3 innings at Triple-A. Between Double-A and Triple-A in 2012, Bauer had a 2.42 ERA with 157 strikeouts and 61 walks in 130 1/3 innings.
In parts of two big league seasons with Arizona and Cleveland, Bauer has gone 2-4 with a 5.67 ERA, 28 strikeouts and 29 walks in eight appearances (33 1/3 innings).
Jordan Bastian is a reporter for MLB.com. Read his blog, Major League Bastian, and follow him on Twitter @MLBastian. This story was not subject to the approval of Major League Baseball or its clubs.