Lee knew he wouldn't need to sell A.J. on Philly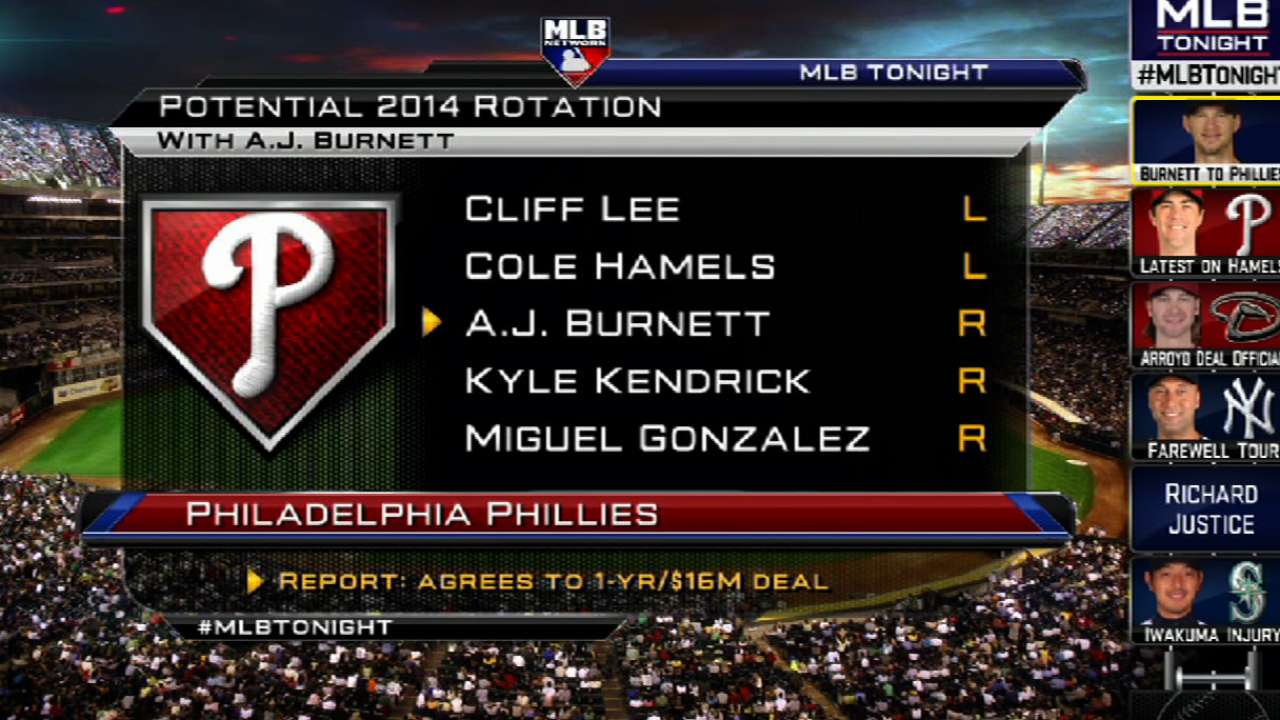 CLEARWATER, Fla. -- Cliff Lee and A.J. Burnett share the same agent, so Lee had a decent idea what was happening when contract negotiations heated up between the Phillies and Burnett.
But Lee said Friday at Bright House Field that he never recruited Burnett to join the Phillies, although he told his agent, Darek Braunecker, he would be willing to call. Lee said he finally spoke with Burnett after the righty agreed Wednesday to a one-year, $16 million deal.
The official announcement could come this weekend after Burnett takes his physical.
"I kind of know how he is," Lee said. "He was going to make the decision for himself. It's not really going to matter what I say, so I didn't try to throw a huge pitch on him. ... He's got good stuff, no way around it. I like our rotation. I haven't seen [Miguel Alfredo] Gonzalez throw much, but it makes us deeper either way. [Roberto] Hernandez is an established guy who knows how to pitch. We've got some depth. It's nice to have multiple options."
Todd Zolecki is a reporter for MLB.com. This story was not subject to the approval of Major League Baseball or its clubs.