Arrieta unlikely to be ready by Opening Day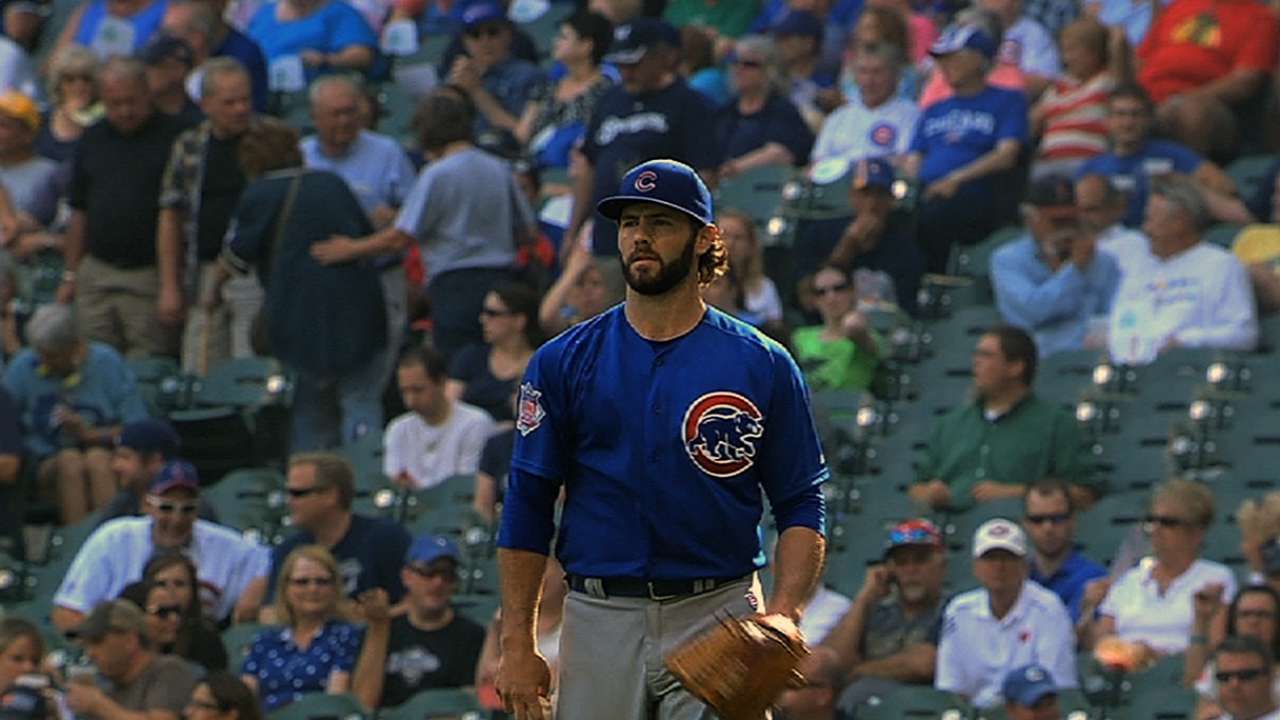 MESA, Ariz. -- Cubs pitcher Jake Arrieta, projected as the No. 4 starter, says he has no pain or discomfort in his right shoulder, but he is unlikely to be ready by Opening Day.
Arrieta was taking a cautious approach this spring. When he will be ready has yet to be determined. The right-hander, acquired from the Orioles last July, felt some discomfort in his shoulder a few weeks ago.
"I was stretched out pretty good, throwing long toss for three weeks," Arrieta said Friday about when he first felt the pain. "It could've been doing a little too much. I tend to get a little eager. I try to push the envelope a little early. That's what I'm banking on is [the problem was] trying to get going too soon. Now that I'm backed off and able to take it slower, step by step now, moving the process a little slower."
Arrieta has been able to play catch in Arizona for a few weeks and has no pain.
"It'll be a slower progression, but it'll put me in place to accomplish the goals we set to accomplish," he said. "I just have to be patient at this point in time."
Cubs pitching coach Chris Bosio confirmed the conservative approach.
"Jake will let us know how he feels on a day-to-day basis, and if we're able to move forward, we will," Bosio said.
Cubs general manager Jed Hoyer said Thursday that the club was not counting on Arrieta to start the season. The good news for the pitcher is that he did not need to have an MRI exam on the shoulder.
"I think we'll have a much better understanding as we progress," Arrieta said. "I think the main thing right now is to be cautious and to make sure I'm around for the long haul rather than try to rush things and progress a little too quickly and maybe have a setback at some point. The structure will be progressive but slow at the start to make sure we don't have any setbacks."
Carrie Muskat is a reporter for MLB.com. She writes a blog, Muskat Ramblings, and you can follow her on Twitter @CarrieMuskat. This story was not subject to the approval of Major League Baseball or its clubs.