Hanigan ready to start work with new staff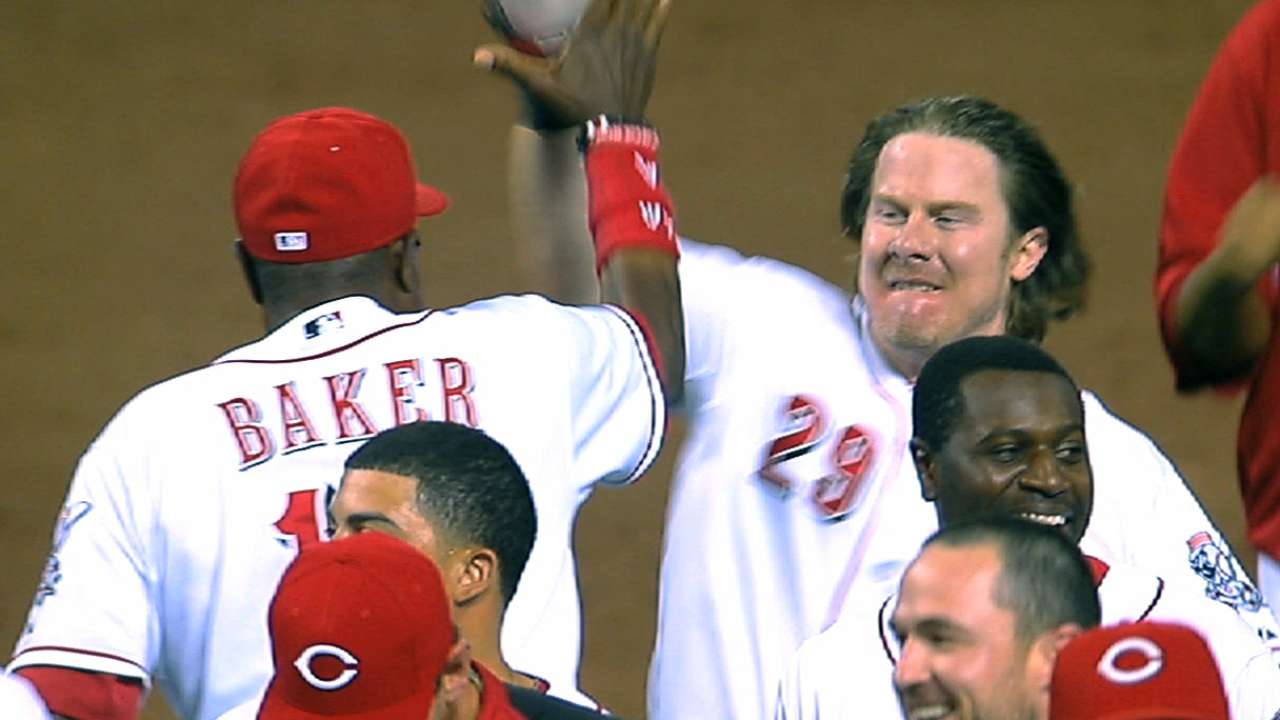 PORT CHARLOTTE, Fla. -- Ryan Hanigan joined the Rays in an offseason trade with the Reds. He will get the lion's share of the catching action this season with veteran Jose Molina serving as his backup.
When asked, Hanigan noted that learning a new staff was "definitely" the biggest challenge of joining a new team, exceeding the challenge of going from the National to the American League.
"The relationship with the guys," Hanigan said. "Once I get a feel for what they do then we can start looking at what hitters do. Obviously, hitters, their tendencies can change depending on the guy, if he's hot or cold, all the variables.
"The most important thing is to learn the staff. Learn what's made them successful. What they do, or makes them feel comfortable. Their personalities. All the stuff that goes into being successful and those guys, they know what they're doing. They're working."
Hanigan complimented the Rays video staff for helping him get some proactive offseason work in observing the staff.
"The video guys, over and over have really done a good job at giving me a chance to get a leg up here before Spring Training," Hanigan said. "That's what we're here for at Spring Training, to get that in-game experience. For me to get a feel for how [the pitchers' pitches] are moving in terms of not just getting hitters out, but balls in the dirt, the way the ball's going to come up. Blocking. All that stuff is stuff I've got to get a feel for. I've got some time to do it."
In addition to watching videos, Hanigan got to see some of the pitchers first hand during the offseason workouts that took place at Tropicana Field.
"I got a little bit of a head start there in St. Pete, because a lot of guys were down there, 10 or 11 guys, which was awesome," Hanigan said. "So I feel ready."
Bill Chastain is a reporter for MLB.com. This story was not subject to the approval of Major League Baseball or its clubs.