Collins considering Young for leadoff role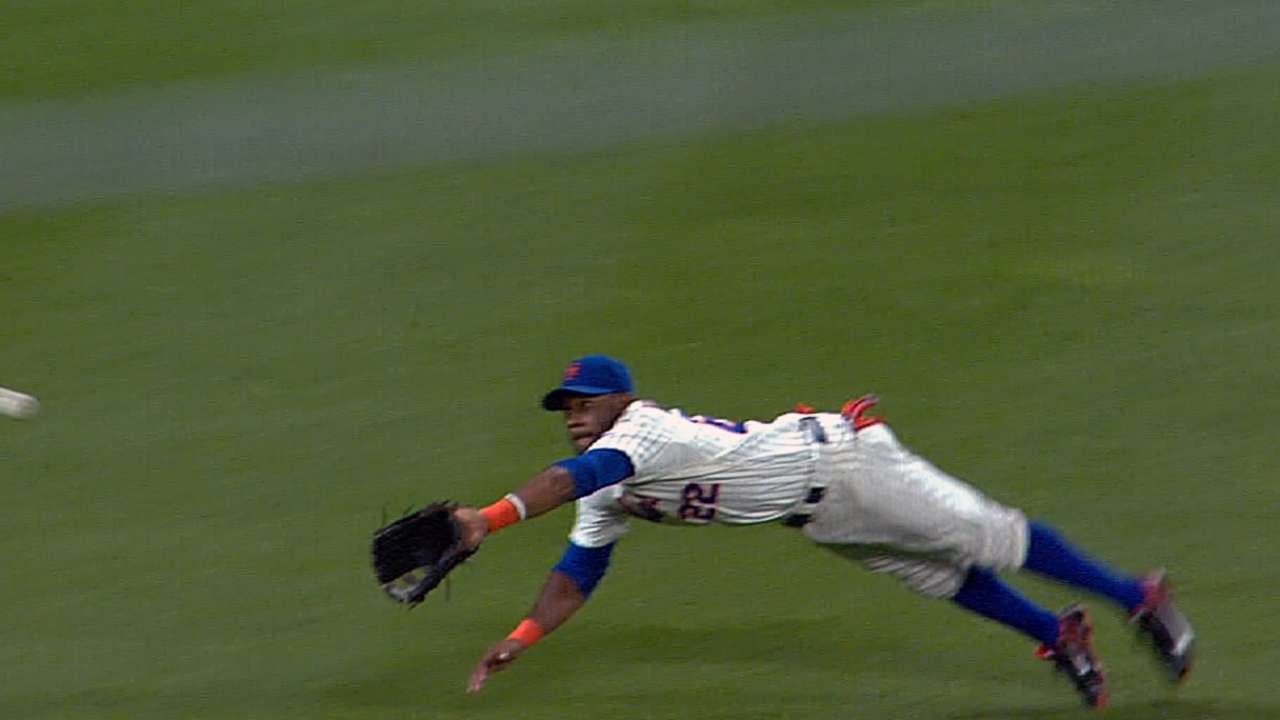 PORT ST. LUCIE, Fla. -- The Mets may not have an obvious leadoff candidate on paper, but Terry Collins sees one player clearly above the others in his team's lineup hierarchy.
"What Eric Young did for us last year, I thought saved us in the second half of last season -- and not just the stolen bases," Collins said. "People forget about what a great job he did defensively in left field last year, the plays he made."
On more than one occasion during a 25-minute state of the team address, Collins mentioned his desire to bat Young leadoff. That would have a trickle-down effect on outfielder Juan Lagares, who would lose his starting job if Young played left field, pushing Chris Young to center and Curtis Granderson to right.
Though Collins said he would like to see Lagares play every day in the Minors if he is not starting, the manager would also have a hard time envisioning a bench without him. Lagares enjoyed a historic 2013 season on defense, making spectacular catches look easy and setting a franchise rookie record for outfield assists.
"We've got three guys who can play center field, and by gosh the best one's going to be out there," Collins said.
If Lagares does crack the starting lineup, shifting Eric Young to the bench, Collins said he would consider Chris Young or Ruben Tejada at leadoff. He did not mention Daniel Murphy, whose once-sterling on-base percentage dipped all the way to .319 last season despite career highs in plate appearances, hits, runs, home runs, RBIs and stolen bases.
Anthony DiComo is a reporter for MLB.com. Follow him on Twitter @AnthonyDicomo. This story was not subject to the approval of Major League Baseball or its clubs.