Matsuzaka's experience may land him in rotation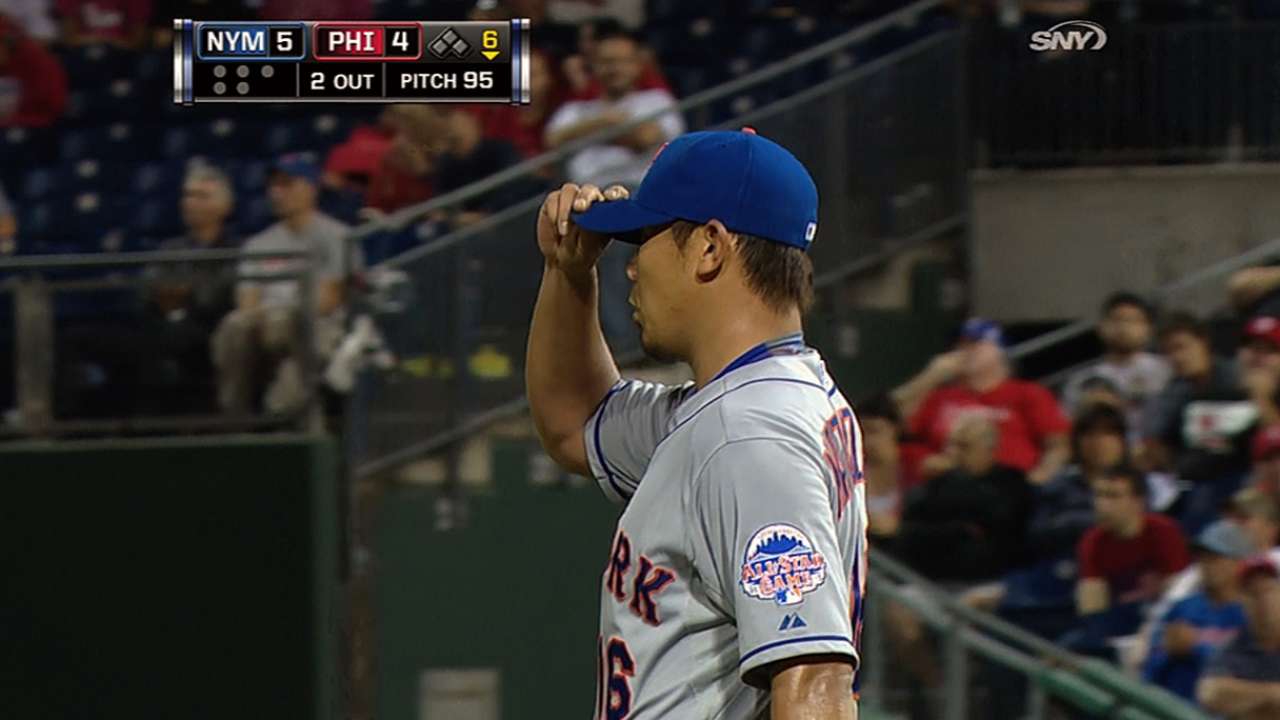 PORT ST. LUCIE, Fla. -- Experience matters to Mets manager Terry Collins. So Daisuke Matsuzaka could be at an early advantage in his team's fifth starter competition.
Matsuzaka is battling John Lannan, Jenrry Mejia, Rafael Montero and Jacob deGrom for the fifth starter's spot, with the losers all likely ticketed for the Minors. But while Mejia holds an inherent advantage due to his success late last year and his 40-man roster spot, Matsuzaka is the only one in that group with Cy Young votes on his career resume.
"The job that Daisuke did last year, his last four starts were outstanding," Collins said, referring to the 3-0 record and 1.37 ERA Matsuzaka posted over his final four outings. "He's ready to go. So we're going to take the guy that's going to get us started the best. If it's Daisuke, if it's a veteran guy, I think that's good. I've always said those veterans can really get you out of the blocks, and then when those kids are ready, they're the ones a lot of times that bring you that extra energy -- especially late in the summer."
Assuming the rest of the Mets' rotation stays healthy, the team is looking for quality outings from its fifth starter only until top prospect Noah Syndergaard is ready to join the team midsummer. The Mets are also likely to promote Montero and deGrom at some point this season, assuming those two start at Triple-A Las Vegas.
Right now, however, Matsuzaka and Mejia appear the two leading candidates, with the former's big league experience very much on Collins' mind.
"We're going to take the best guy, who's pitching the best," Collins said. "It's an important spot. It's about who can make us the most successful. Obviously, we've got some very, very good candidates."
Anthony DiComo is a reporter for MLB.com. Follow him on Twitter @AnthonyDicomo. This story was not subject to the approval of Major League Baseball or its clubs.