Two arbitration cases on horizon for Tribe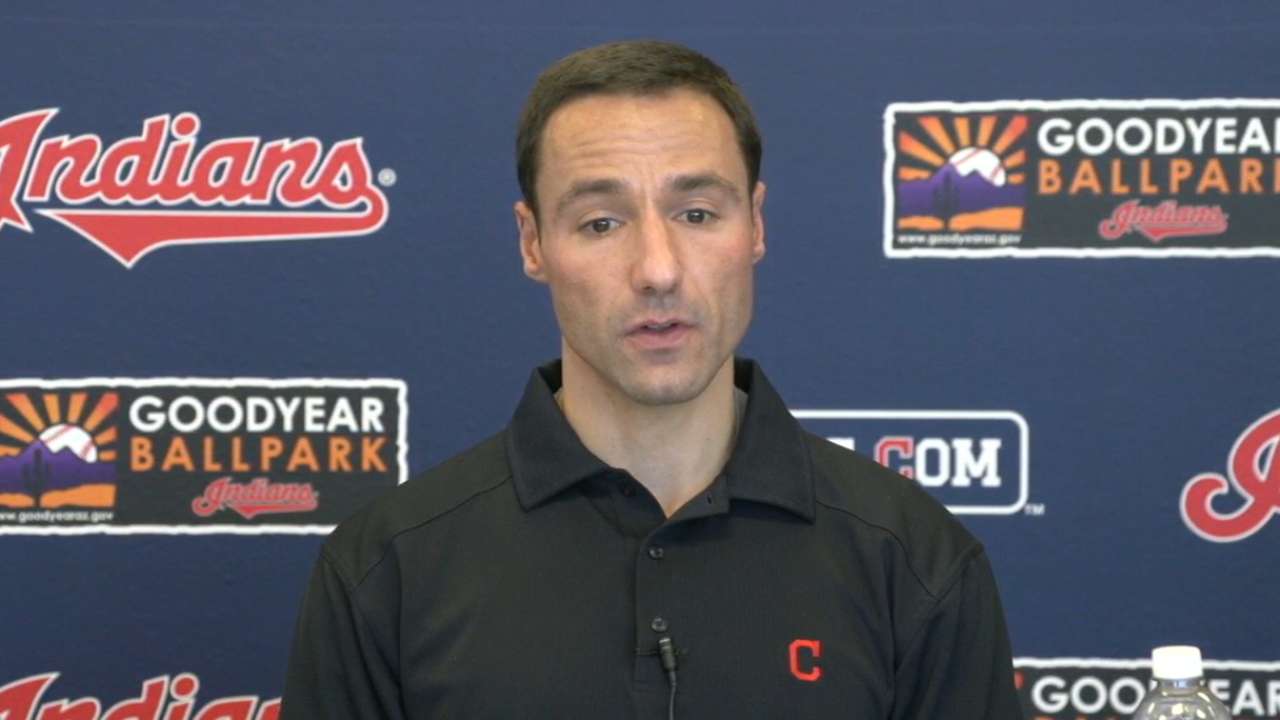 GOODYEAR, Ariz. -- The Indians went more than two decades without going to an arbitration hearing. Come Friday, Cleveland will have gone to two in a span of eight days.
On Thursday, general manager Chris Antonetti said that the team had hoped to settle on a contract with pitcher Josh Tomlin, but the sides will take their respective cases to an arbitration panel on Friday in St. Petersburg, Fla. On Feb. 7 the Indians won their case against reliever Vinnie Pestano.
"Our clear preference is to always negotiate a settlement," Antonetti said, "and I think we have a very long track record of demonstrating that and trying to do it. But it has to be an equitable settlement, and one we think makes sense. In both Vinnie and Josh's case, we felt we made very earnest efforts to try and reach an agreement. Unfortunately, we weren't able to.
"So at this point the arbitrators can decide, and then we can move on. I think that's the most important thing -- we can get it behind us and move on. We've now done it with Vinnie. It's in the past. And as of Saturday it'll be in the past for Josh as well."
Tomlin, who appeared in only one Major League game last season after undergoing Tommy John surgery, is seeking $975,000, whereas Cleveland has offered $800,000. The 29-year-old right-hander -- 23-19 with a 4.92 ERA in 60 career games with the Indians -- heads into camp as a candidate for the fifth rotation spot.
Pestano asked for $1.45 million but will earn $975,000.
The Indians also have a hearing scheduled for Feb. 20 with rotation leader Justin Masterson, who has requested a salary of $11.8 million. Cleveland has countered with $8.05 million and is hopeful an agreement can be reached before the two sides go before a panel.
"I'll always be optimistic," Antonetti said. "We're going to continue to negotiate with Justin. Again, our clear preference would be to negotiate an agreement. Hopefully, that's possible in his case. If it's not, there's a mechanism in place to resolve it."
Jordan Bastian is a reporter for MLB.com. Read his blog, Major League Bastian, and follow him on Twitter @MLBastian. This story was not subject to the approval of Major League Baseball or its clubs.