Floyd encouraged, but taking things slowly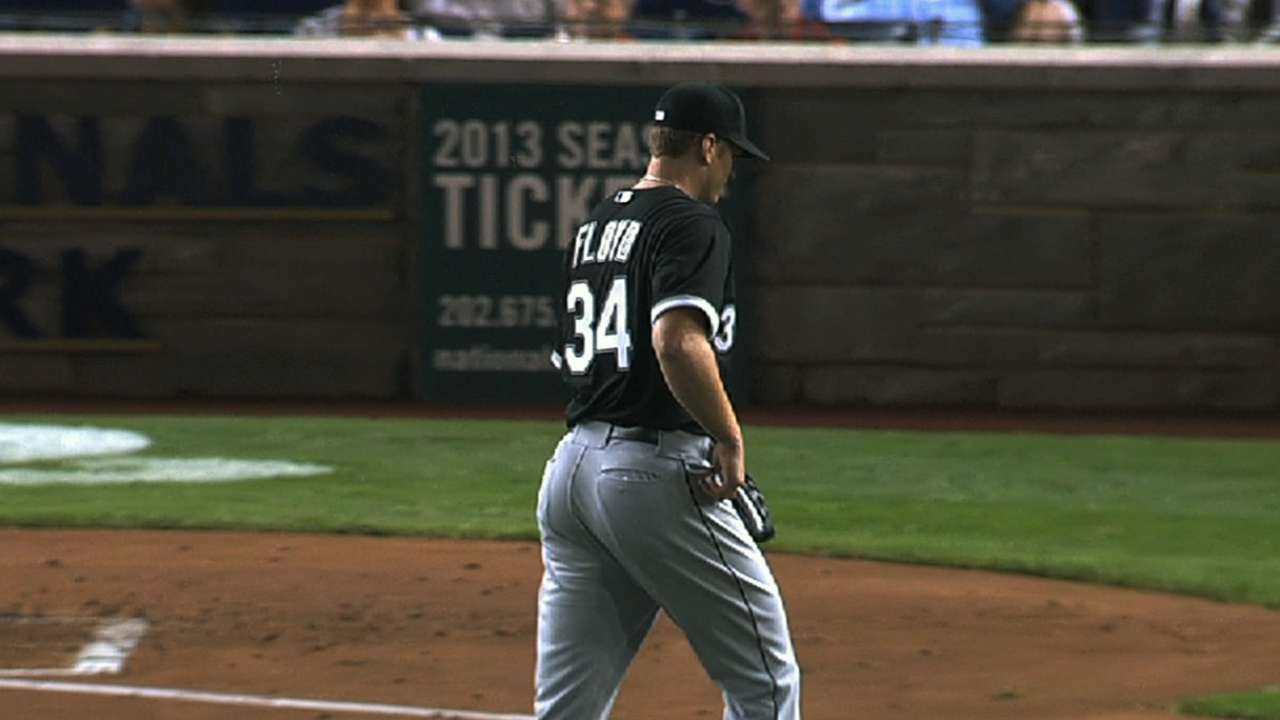 LAKE BUENA VISTA, Fla. -- Gavin Floyd hopes to join Atlanta's starting rotation at some point in May. But as the veteran right-hander attempts to return from reconstructive elbow surgery, he is also cognizant of the fact that a premature return could lead to a premature end to his career.
"I wish I could be ready Opening Day," Floyd said. "But there's a longevity issue that I think the Braves are trying to protect and I'm trying to protect as well. I want this surgery and rehab to be a success. I feel great. My arm speed and everything is good. It's just about getting endurance. You've just got to take it one day at a time."
After Floyd underwent surgery in May to repair tears to his ulnar collateral ligament and flexor tendon, the White Sox announced his recovery time could be anywhere from 14-19 months. But when the Braves reviewed medical reports and analyzed the progress he had made this winter, they gained the sense he could return in May, after just 12 months of recovery.
In an attempt to add depth and insurance to their starting rotation, the Braves took a gamble by signing Floyd to an incentive-laden one-year deal that includes a guarantee of $4 million. This decision was influenced by financial constraints and the desire to gain a short-term fix that would not block some of their young talented pitching prospects from a rotation spot within the next couple of years.
Whether Floyd will be ready in May remains to be seen. But the 31-year-old pitcher has been encouraged by his progress. He threw a 75-pitch bullpen session that included 15 changeups in front of Atlanta's coaching staff at ESPN's Wide World of Sports Complex on Thursday morning.
This marked the third time Floyd has thrown changeups off the mound. He has been cleared to begin mixing in some breaking balls when he throws another bullpen session on Sunday.
"How your arm responds each time after you throw is a barometer to how it progresses," Floyd said. "There's a set protocol, and each time you throw, it's like a checkpoint. Today was a checkpoint. I've got breaking balls on Sunday, which is really cool. I spun a couple the other day and I was like, 'I don't know what this is going to feel like.'"
Mark Bowman is a reporter for MLB.com. This story was not subject to the approval of Major League Baseball or its clubs.