Iannetta's use of contacts helps him, Angels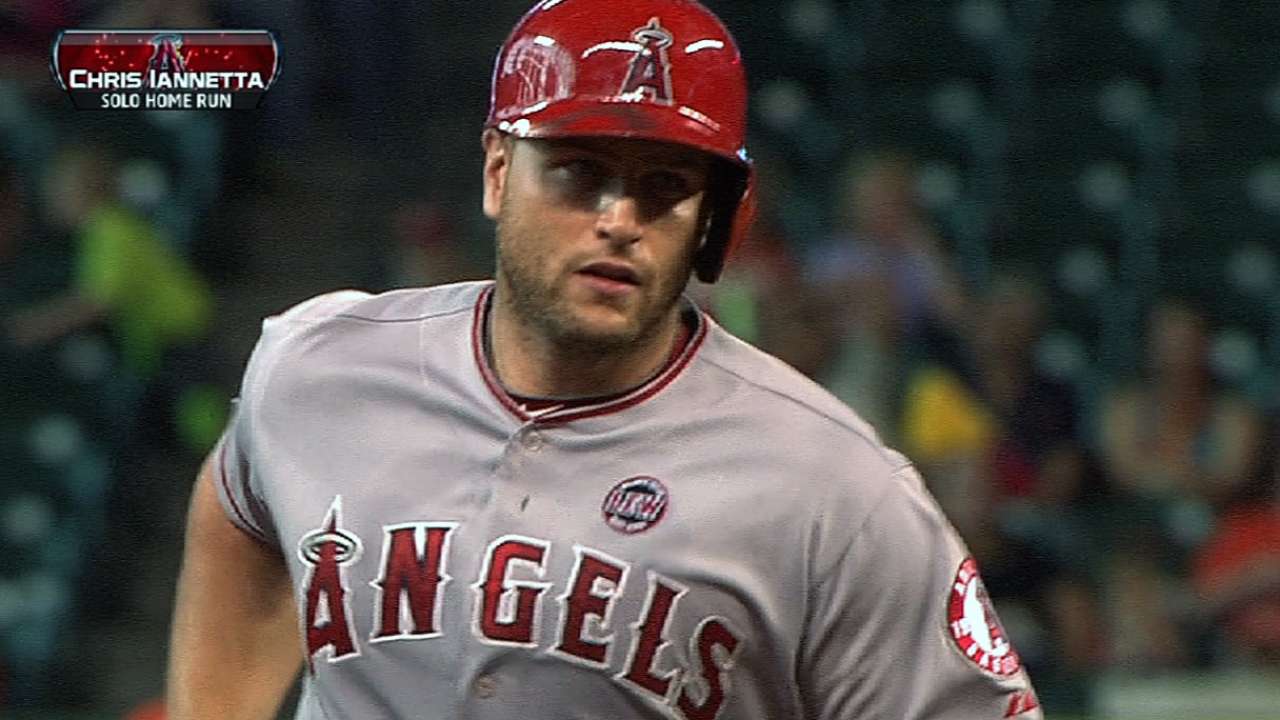 TEMPE, Ariz. -- Angels catcher Chris Iannetta turned around his season down the stretch last year, batting .264/.366/.453 in the final two months and throwing out nine of the last 22 attempted basestealers.
A big reason for that: Contacts.
Iannetta has always had 20/20 vision, but right around late July, he noticed that the fingers that manager Mike Scioscia would put down from the dugout looked blurry, especially late in games. So, Iannetta went to the eye doctor and got fitted for his first pair of contacts, of minimal prescription that he only puts on for games -- and the 30-year-old believes they made a big difference.
"I started seeing the ball a lot better," Iannetta said Thursday morning, after undergoing his physical exam. "Even catching, [before contacts] I felt the ball was jumping on me. I was focusing so hard to find a release point and I wasn't reacting the way I know I can, and I didn't really know why.
"It wasn't a drastic thing. I'm still 20/20. But with contacts I get down to like 20/15."
Alden Gonzalez is a reporter for MLB.com. Read his blog, Gonzo and "The Show", and follow him on Twitter @Alden_Gonzalez. This story was not subject to the approval of Major League Baseball or its clubs.