Pineda eager to take his place in rotation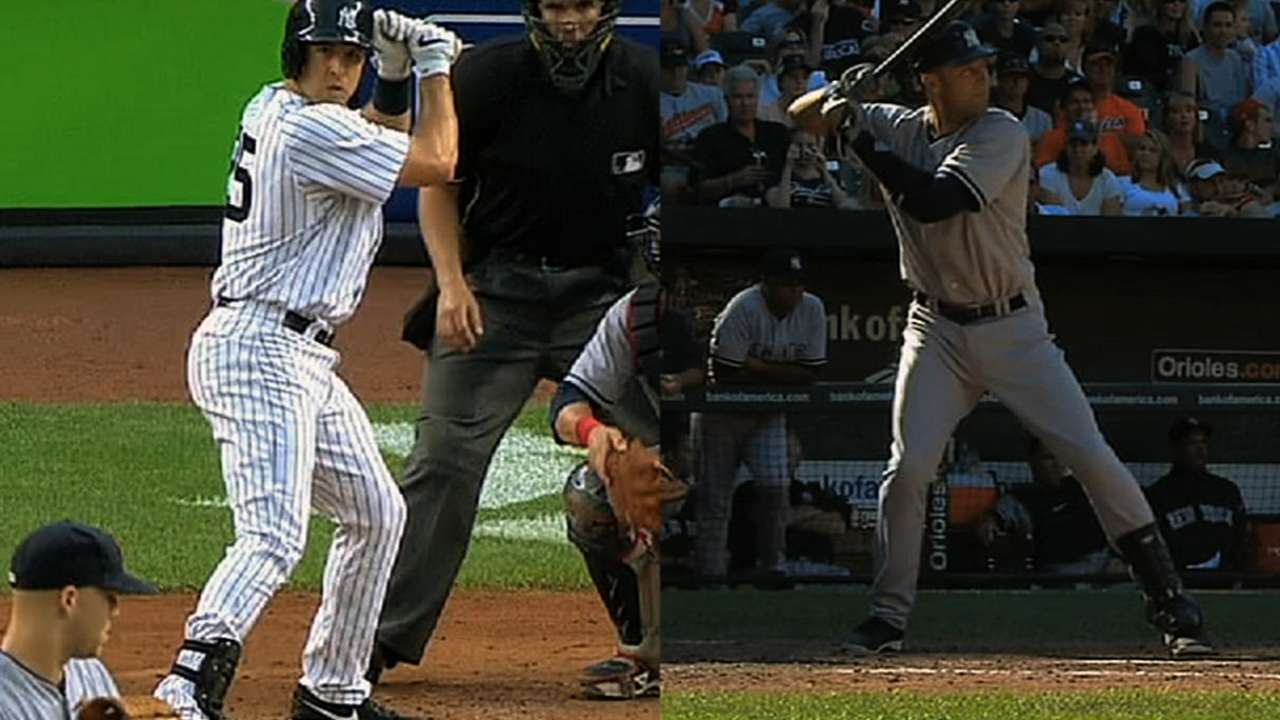 TAMPA, Fla. -- Right-hander Michael Pineda said on Monday that he's healthy, in shape and ready to compete for a spot in the rotation.
Pineda, 25, who has been sidelined by a shoulder injury since being acquired from the Mariners in January 2012, spoke with reporters after working out at the Yankees' Minor League complex. He's been preparing and throwing bullpen sessions with pitching coach Larry Rothschild for about a week.
Pineda admitted that he ultimately can't control whether he cracks the rotation come Opening Day, but he believes he's back to his 2011 form. As a hard-throwing rookie that season, he put together a 9-10 record and 3.74 ERA for Seattle.
"I'm the same Michael Pineda," he said. "I'm feeling 100 percent right now and my body is in perfect shape, so I'm ready to go. ... Everything's in the past right now. This year is the new year, the new season, so I'm ready [to] compete and ready to go."
The 6-foot-7 Pineda appears slimmer than he did while rehabbing the last two years. He noted that he weighs 260 pounds, his playing weight in Seattle, and acknowledged that he gained "a little weight" between 2011 and this offseason.
Overall, the last couple of years have not been easy for Pineda, who came to the Yankees in the trade that sent catcher Jesus Montero to the Mariners.
"It's very hard for me, because I ... was excited for pitching in New York. I've never pitched in New York, so I'm very, very excited for playing in New York. I had the surgery. I haven't pitched in two years. It's a little hard for me," he said. "Two years ago, when the Yankees made the playoffs, I [wanted] to be there. I want to help my team. Last year, too, I was a little sad, because I want to pitch and I want to help my team.
"But right now it's over. I'm here, I'm ready to compete and I want to help my team this year and help my team make the playoffs and play in the World Series. That's what I want."
Pineda will be part of the battle for the fifth starter job, a mix that should include David Phelps, Adam Warren and Vidal Nuno. Pineda wouldn't call himself the favorite or say it's his job to lose, but he clearly is eager to prove himself.
"I'm not really paying attention to if I'm the favorite. I'm focused on my job. I'm focused on doing good in Spring Training," Pineda said. "I know I had injuries, but right now, I'm feeling stronger and my shoulder is feeling good. I'm the same Michael Pineda."
Adam Berry is a reporter for MLB.com. Follow him on Twitter at @adamdberry. This story was not subject to the approval of Major League Baseball or its clubs.