Jeter: Yanks ready to move on without A-Rod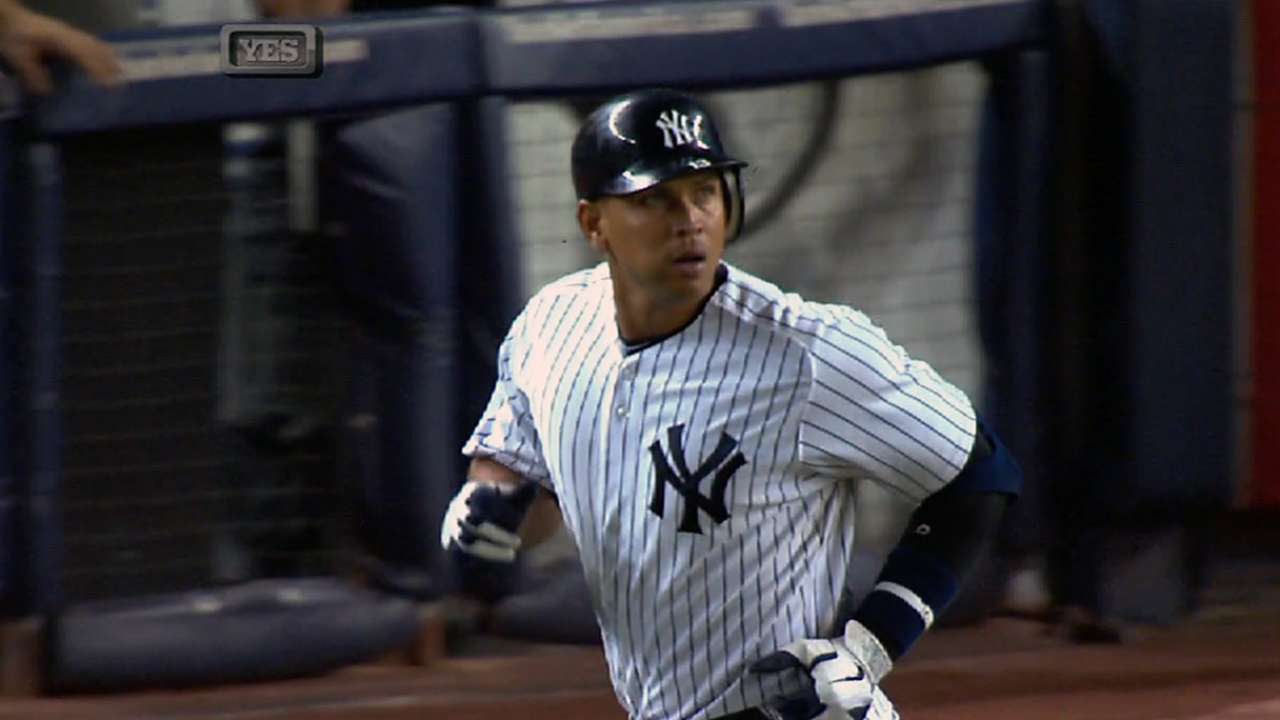 TAMPA, Fla. -- Yankees captain Derek Jeter said on Monday that the Yankees "have no choice" but to move on without Alex Rodriguez this season after learning on Friday that A-Rod has accepted his season-long suspension.
"We know the fact that he's not here," Jeter said after working out at the team's Minor League complex. "It's a complicated situation, but it's pretty much played out. That's what has happened.
"It is what it is. He's not here for this season, so we're going to have to find ways to win with the team that we have."
Jeter has texted with Rodriguez since Friday, when the third baseman and his legal team withdrew lawsuits against Major League Baseball, Commissioner Bud Selig and the MLB Players Association. Jeter declined to go into detail about what was said in those texts.
"For us, look, we show up and we do our job. The situation that he's in is a situation that affects him. You'd have to ask him how he feels about it, if he's glad that it's over with," Jeter said when asked if he is pleased with Rodriguez's decision. "It's not something that's weighing on our minds when we're playing games. It's a situation that he has to deal with. Now it's over and it's done with, and we'll move on from there. But you'd have to ask him how he feels about that."
Jeter has said on several occasions that the Yankees are used to dealing with what others might consider distractions, and he believes this situation will be no different.
"[There's] always something going on, but it's not a distraction unless it's something that you have to talk about all the time," he said. "I can't tell you what he's thinking. I can't tell you if he's glad about this or glad about that. You've got to ask him. For us, we don't have to deal with it. It's over and done with. It's a situation that he has to deal with. It is what it is. He's not going to be here this year, so we've got to find ways to get it done."
Jeter, meanwhile, continued his pre-camp workouts on Monday, taking 33 swings during batting practice and fielding 44 ground balls at shortstop.
Adam Berry is a reporter for MLB.com. Follow him on Twitter at @adamdberry. This story was not subject to the approval of Major League Baseball or its clubs.